'Few businesses are implementing strategies that engage, manage and integrate the contingent workforce effectively'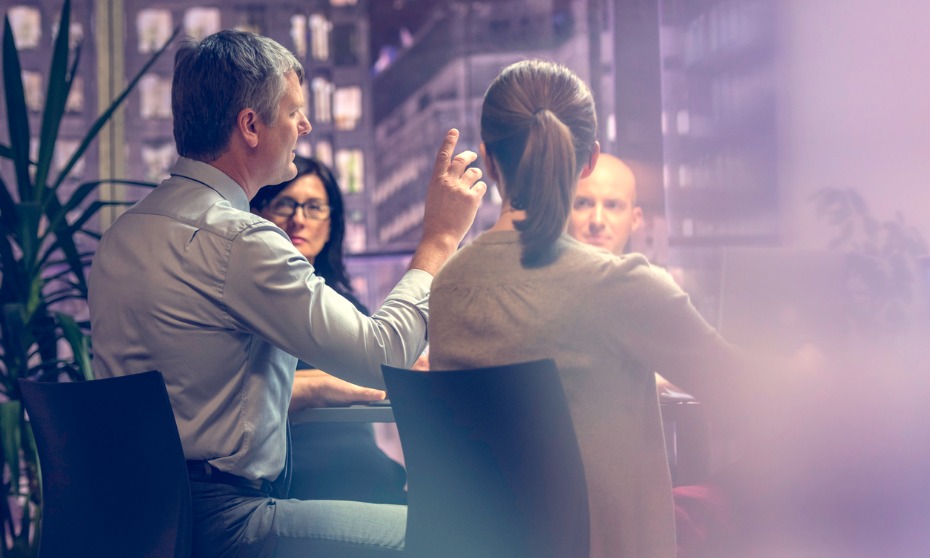 C-suite leaders understand the need for an agile workforce and the potential the contingent workforce has to help power it - especially in the current business climate, according to Peter Hamilton, KellyOCG APAC's vice president and regional director.
"While majority of workplaces report to have the technology they need in place, it's the management side that we've seen fall behind," added Hamilton.
"Few businesses are implementing strategies that engage, manage and integrate the contingent workforce effectively, and confidence is dropping as a result.
"In this fast-changing business environment, HR leaders urgently need to be empowered to take on a more strategic role to evolve from a role focused on operations to one focused on business transformation and strategy."
KellyOCG Australia launched its annual Workforce Agility Report, titled: Agility to Adapt to the Future of Work, exploring the key forces that impact talent management as worker preferences change and organisations become more agile in the region.
The findings reveal that 85% of Australian business leaders have found some of their best talent through the contingent workforce as it continues to grow across the country.
In 2019, 40% of Australian organisations have a contingent workforce that comprises of more than 30% of their total workforce – up from 30% in 2018.
Australian organisations see the contingent workforce as an opportunity to pool further talent, with 68% looking to source skills through this alternate strategy.
Even though 92% of industry leaders reporting to have implemented HR technology that assists in managing permanent and contingent workers, the survey revealed that many companies are still ill-equipped when it comes to managing the human element of this added talent resource.
Just 32% of C-suite leaders engage HR at the start of business strategy development, a significant drop from last year at 60%.
This signals that HR is playing a diminished role in the overall business strategy and organisations may not be fully prepared to face head-on with the changing forces of talent winds.
KellyOCG defines workforce agility as an organisation's ability to swiftly adapt its workforce capabilities to the peaks and troughs of highly uncertain business environments and strengthen its resilience amidst emerging disruptions.
The study was conducted with over 200 C-suite level executives across APAC, including Australia, Singapore, India and Malaysia from industries such as banking and financial services, business consulting, information technology, engineering and architecture, healthcare and medical services.
Four critical trends from the report outline how organisations can adapt to achieve greater workforce agility in today's challenging business landscape:
Leaders in the most agile organisations realise that agile talent strategies are critical to ensuring business success
Australian C-suite leaders are fully in agreement that talent strategy is critical in ensuring business success for now the future, with 96 per cent of local leaders agreeing that stronger talent yields strong business performance for an organisation. It is well recognised that organisations need to act on a new or different talent strategy, more so than in previous years.
Although businesses across APAC have been more traditional with the structure of their organisations, the most successful ones agree that they must adapt, with greater speed and competitiveness to attract the best talent. Business leaders are beginning to embrace a broader talent strategy and have adopted more non-traditional recruitment strategies such as tapping into social media or using strategic recruitment events on-and-offline.
Consequently, the HR role in business planning has become more crucial to help businesses implement new outcomes.
Workers' preferences are changing, and organisations must adapt
The employer-employee dynamic has fundamentally shifted, and leaders are recognising the need for different work arrangements beyond permanent work.
An overwhelming majority (94%) of businesses in Australia agree that the 9-to-6 workday is becoming obsolete. As global markets tighten, skilled talent seek control over their career trajectories. A majority of leaders (88%) recognise that the best talent now wants to organise work around their life, rather than life around work.
Good leadership, flexible work arrangements and work-life balance are top incentives to attract new skillsets.
To remain competitive in this talent-driven market, organisations should grant greater flexibility and autonomy to those who want it, be creative in the way worker policies are crafted and create flexible work arrangements as part of an intentionally designed programme.
HR should also look at talent strategies through a different lens. Getting under the skin of talent, taking into consideration candidates' beliefs, values, interests and career ambitions; understanding talent psychographic is critical.
The contingent workforce is growing in importance
The contingent workforce continues to gather pace and has firmly established itself as an important work arrangement where organisations seek the best talent.
85% of Australian leaders agree that some of their best talents were found through the contingent workforce, while Contingent workers, otherwise widely known as free agents or gig workers, consist of freelancers, independent contractors, micropreneurs, small-business owners and temporary or contract workers, bringing extensive experience to the workforce.
Two-thirds (66%) of Australian C-suite leaders are sourcing talent from the contingent workforce to fill mid-management skills-gaps that the permanent workforce cannot.
Given this growing importance of contingent workers, just over half (53%) of local C-suite leaders say they engage in proactive measures to ensure contingent workers are embedded into teams and activities, while 58% offer training for team leaders.
Organisations must advance their policies to integrate contingent and permanent workers to be attractive to the best talent in both work arrangements, especially in slowing or thriving economies, where organisations will need the agility in their workforce to cater to changing business conditions.
HR needs to evolve from a role focused on compliance to one focused on business transformation and strategy.
With just 32% of C-suite leaders engaging HR at the point of development of business strategy, leaders must realise the importance of having a plan in place to manage a contingent workforce to unlock the best talent and drive growth and transformation.
With data-driven visions and exceptional organisational knowledge, HR leaders can make a huge impact in the boardroom. According to the report, the most capable companies in transforming HR into a strategic partner achieve 1.4 times the revenue growth and 1.4 times the profitability compared to the least capable companies.
Employers who are taking advantage of these insights in their strategic planning are already strengthening their businesses, relationships - internally and externally and earning the benefits.
Having an agile workforce is critical in adapting to the organisational business cycles today. However, a truly agile workforce can only be achieved when business leaders make a concerted effort to understand the key forces acting upon it and change the way that work gets done.
Hamilton added that the change is hard, and it comes with risks.
"For organisations that want to thrive in the challenging talent landscape today and into the future, making this shift a risk worth taking. HR is best positioned to lead the charge to bridge the gap between talent and business strategy."