'Moving forward,' 'on the same page' commonly used by employees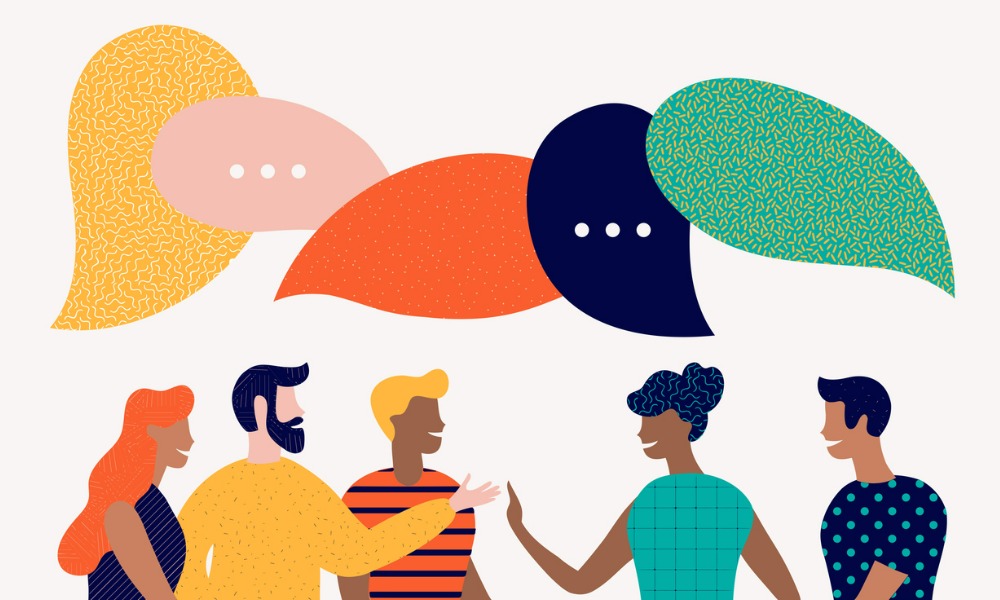 Adopting similar office lingo usually indicates a sense of inclusion in the workplace - and a new report just determined which ones are still in the loop.
A survey from OfficeMax New Zealand among 504 respondents revealed the most frequently used office jargon in the workplace is:
"Moving forward" (64%) – meaning next time or in the future
"On the same page" (59%) – meaning to be in agreement
"Touching base" (56%) – meaning to email, talk to, or generally communicate with
"Reaching out" (41%) – meaning to contact someone by email, phone, or other method
"Outside the box" (41%) – meaning to think or approach something differently
Other jargon that is still being used include "key learnings," "on my radar," "at capacity," and "deep dive."
The report also found some office jargon that employees would like to hear again:
"Trim the fat" (48%) – meaning to make something more concise, reduce, or downscale
"Boil the ocean" (43%) – meaning to overcomplicate things
"Bleeding edge" (43%) – meaning at the forefront of some kind of innovation
"Low-hanging fruit" (35%) – meaning things you can do quickly or easily
"Are you aligned?" (30%) – meaning do we have the same stance or viewpoint
Other unpopular terms include "new normal," "shift the dial," "synergy," and "reinvent the wheel."
Tool for exclusion?
The most common reason why individuals use jargon is for acceptance, according to best-selling author Gabrielle Dolan.
"One of our greatest desires as humans is to be connected to each other and accepted, often at any cost," Dolan said in a contributed article in 2019. "All it takes is a senior person or an external consultant to start using a particular phrase and, in most cases, gradually everyone else starts to use it."
But the use of jargon can also be a "double-edge sword," according to Andreea Calude, Senior lecturer of General and Applied Linguistics at the University of Waikato.
"Sometimes I use jargon with my colleagues to signal a common ground, and that's not a bad thing, but sometimes it can feel like an exclusion tool," Calude said in a media release.
This could be attributed to how some jargon has been around for as long as anyone can remember, according to Kevin Obern, Managing Director of OfficeMax New Zealand.
"Some of the office jargon we hear today has been around for decades, and I'm sure many who use it are unsure of what it actually means, leaving everyone, dare I say, circling back and feeling unaligned," Obern said.
And according to Dolan: "Unless you are positive everyone understands the jargon term you are using, you are potentially confusing them, annoying them or losing their trust."