Employers risk losing women at a valuable time in their career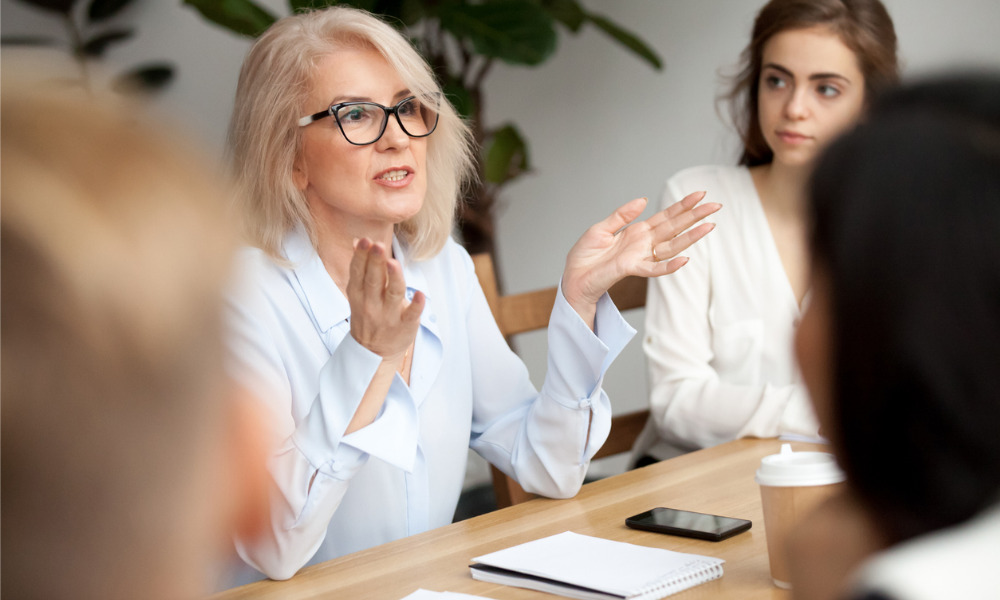 Menopause. It's the natural process of aging. The stage in a women's life when the ovaries completely stop producing reproductive hormones, and there are no monthly periods for 12 consecutive months. That's just the beginning – post menopause symptoms last an average of seven years. Symptoms include, hot flushes, night sweats, insomnia, brain fog, bladder and urinary issues, depression, anxiety, mood swings and heart palpitations.
In the New Zealand workforce, there are 400,000 women in the menopause age bracket and a recent GenderTick study revealed that 70% of those women have thought about leaving their jobs because of the symptoms of menopause. Despite that huge number, menopause is often a taboo subject that leaders don't acknowledge and the women experiencing symptoms of menopause don't feel safe bringing up.
"Employers can't afford to not be thinking about this or to be losing women at that stage in their career because that's the time at which they're most valuable to an organization"," added Anne Wilson, partner at Anthony Harper law firm.
Wilson is one of a growing number of New Zealand lawyers that is advocating to bring the topic of menopause into a more comfortable and safer place.
"For a number of years in New Zealand, there's been a focus on mental wellbeing in the workplace, and the primacy of that – people taking care of people. And we're looking at things like new ways of working, flexible working and all those things play together to provide the perfect environment for the conversation to be had about this."
Wilson recently took part in a panel discussion on menopause as part of Anthony Harper's podcast series 'Thinking'. Around the same time, Gwen Drewitt, special counsel at Lane Neave penned a blog for her companies' website. The opening sentence was 'I talk about menopause in this piece. If that makes you squirm, please read on. It's important'.
"If you say menopause to someone and they're not expecting it, they generally squirm," Drewitt told HRD. Drewitt and Wilson both believe this is a society level conversation that must be changed.
"People don't understand enough about this, so they are catastrophising what it means for them, what it means for the organization."
For businesses, staring down the barrel of seven to ten years of health issues isn't an easy thing to navigate.
"If they want to retain knowledge at a senior level," added Wilson, "they might look more seriously at a policy aimed at keeping them at work."
Globally, New Zealand is way behind countries like the UK and Australia. University of Sydney has done a lot of research in the menopause space, but the UK is the world leader. Member of parliament, Stuart Andrew has introduced menopause legislation as a private members bill, it gained a lot of support and two parliamentary enquiries have been established.
"When you look at law overseas, it's always a precursor to what is going to happen here and we're somewhere between two and five years behind. As people become aware of this as an issue, we're going to see more employment relations authority or human rights commission cases in the employment sphere," Wilson told HRD.
"I'm a lawyer who predominantly advises employers so I'm definitely not advocating for a one size fits all approach, but I think that the ability to work from home or work flexible hours, it means it keeps someone at work," added Drewitt.
During the Anthony Harper panel discussion, Wilson said, "I want to see my clients coming to me for advice about what they can do in their workplace and being and prepared to look at this issue. I would love to see that the stigma is completely removed so we can talk about it as openly as talk about pregnancy, childbirth, breastfeeding.
"If we can get to that point, that'll be a huge step towards making women feel comfortable and secure enough to be raising these issues with their employers and then potentially, receiving the support they need."