France has ordered its workers to disconnect from work after hours, while a German government department has banned its managers from calling or emailing staff outside if hours – so should New Zealand follow suit?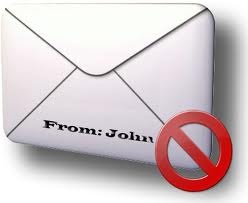 Rising concerns over work stress and productivity has seen a number of laws and policies implemented in Europe to combat the problem. France is the most recent to make headlines with a new labour agreement for staff working in the digital and consultancy sectors to "disconnect" from work calls and emails outside of working hours.
Under the agreement companies must ensure that their employees come under no pressure to look at work-related material on their computers or smartphones to ensure they are receiving the full minimum rest periods they are afforded under the law.
Meanwhile, Germany's employment ministry has banned its managers from calling or emailing staff out of hours except in emergencies under new guidelines.
The guidelines, aimed at preventing burn-out, state that staff should not be penalised for switching off their mobiles or failing to pick up messages out or hours. The exception is when a task cannot be postponed until the next day. Similar restrictions have already been imposed at German firms such as Volkswagen and BMW.
The Daily Telegraph
reported that Ursula von der Leyen, the labour minister, had told the Sueddeutsche Zeitung the rules had been drawn up to protect workers' mental health.
"It's in the interests of employers that workers can reliably switch off from their jobs, otherwise, in the long run, they burn out," she said.
Additionally, a Swedish city council has announced that its trialling six-hour workdays with full pay for its staff in Gothenburg. It is hoped that the experiment will ultimately save money by making employees more productive in their working hours.
Mats Pilhem, the city's Left-wing deputy mayor, told
The Local Sweden
that he hoped "staff members would take fewer sick days and feel better mentally and physically after working shorter days".
So should New Zealand be following suit?
Not necessarily, according to BusinessNZ Chief Executive Phil O'Reilly.
"Businesses need to take account of stress," he told
HRM,
however he "can't imagine too many countries will follow their lead" as laws such as the French one are "rather impractical" to the reality of today's working world.
He explained while some companies could think about "banning" things, it was better to encourage a sensible shift in thinking such as encouraging managers to only call after hours when a matter is urgent and to encourage employees to have personal discipline when it comes to responding to emails.
He added it is important to acknowledge that the work/life blur is an issue, but to take into account that everyone has a different version of stress. For example some employees may find it less stressful to respond to an email straight away than wait until the next morning while others may be happy to leave a response until then.
A spokesperson for the Minister of Labour, Simon Bridges, confirmed to
HRM
such changes are not on the government's agenda.
"This is not something the Minister has considered, and it is not on the Government's current employment law reform programme," the spokesperson said.
Should New Zealand implement a law discouraging after hours work contact? Take part in our poll
here.
Related articles:
No move on mandating maximum working hours
More evidence of work-life merge