HR managers often have the awkward and unenviable task of ensuring that employees adhere to the workplace's dress code but where does the law lie on this particular sticky issue?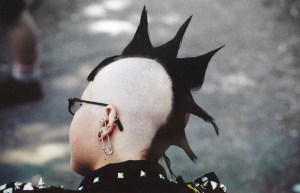 Ensuring employees adhere to a workplace dress code can present a number of issues for HR and the wrong move can prove costly as one company recently found out.
Ray White Real Estate in Feilding was ordered by the
Employment Relations Authority
(ERA) to pay former property manager Caroline Hanger $18,000 after she was suspended for having pink hair. The ERA ruled the company's actions led Hangar to resign and were deemed to have created an unjustified dismissal.
Hangar had turned up to work training with bright pink stripes through her hair - the result of a botched dye job. Following a discussion with her employer she agreed to have it fixed two days later. When the dye remained the following week she was told to go home and sort it out. She left the office, and then went on sick leave before resigning the next month.
She claimed she was suspended because of the colour of her hair, and was not given prior warning that a suspension could happen. Ray White countered that sending her home was not a suspension, but a move to ensure she held firm to her employment agreement which stated she should "maintain a high standard of personal presentation" and stay "consistent with a professional, neat and well groomed image".
However the ERA said there was no way she could be sent home without being suspended and that failing to have a discussion about why the pink streaks were still visible, or what efforts were made to get them out was unfair and breached the her employment agreement.
Minter Ellison Rudd Watts employment law specialist, Jennifer Mills, provides advice on how to avoid a similar situation:
At what point can a dress code issue be elevated to a reason for dismissal?
We would usually recommend that, in the first instance, any dress code issues are managed on an informal basis, through a discrete discussion with the employee directly. If an informal approach is not effective, then an employee should be given a clear instruction as to the expected standard of dress. If the instruction has then not been complied with, then it will be open to the employer to deal with the matter in a disciplinary way, so long as the instruction given was reasonable in the circumstances.
The disciplinary measures that an employer can take will depend on the individual circumstances. If an employee has repeatedly failed to comply with a reasonable request to adhere to a company dress code, then this may be grounds for a warning and subsequent warnings of this nature may lead to dismissal. However, prior to dismissing the employee, the employer would need to look at the extent of the non-compliance, any reasons provided for the non-compliance by the employee and the effect of the non-compliance on the company's brand and reputation or on the overall working environment. If the employee raises a religious, cultural or health issue in respect of any non-compliance, this would need to be fully assessed by the employer prior to any action being taken.
How legally enforceable are dress codes?
Whether a dress code is enforceable is going to depend on the extent to which the required dress code is reasonable in the context of the company's business. In general, requirements such as a particularly hair length or style for safety purposes, the wearing of a company uniform or logo or the wearing of professional attire are all likely to be reasonable expectations in a business context.
The Authority's decision in the
Hangar
case in this regard reinforces the point that, if dress codes are going to be enforced by an employer, they must enforce them in a procedurally fair manner. Normally, if an employer is going to send an employee home to rectify a dress issue, we would suggest that the employer agree with the employee the terms on which the employee will be leaving and that, if the absence is going to be short, paid leave or rectification of the issue in the employee's lunch hour (with their agreement) may be appropriate. Generally, suspension should only be a tool of last resort in these circumstances, and prior to proposing suspension the employer should ensure that the suspension provision in their employment agreement is wide enough to cover the situation.
Can an employee be fired for having the wrong coloured hair or wearing the wrong uniform? Or does it depend on how many warnings they have had previously about the breach?
While it is technically possible for an employee to be fired for a breach of a dress code policy, such a breach is unlikely to constitute serious misconduct. It would be necessary to go through a series of warnings about the misconduct prior to considering dismissal as an option. Even following a series of warnings, prior to making any dismissal decision an employer would be advised to give consideration to whether the conduct is sufficiently serious to justify dismissal, whether the employer (by this point) is effectively dismissing for refusal to obey an instruction and insubordination, as opposed to the dress code breaches (and, if so, whether this has been put to the employee) and whether there are any other circumstances (i.e. culture or religion) that ought to be taken into account.