Perk has seen a 1,300% year-on-year increase in Google searches since 2018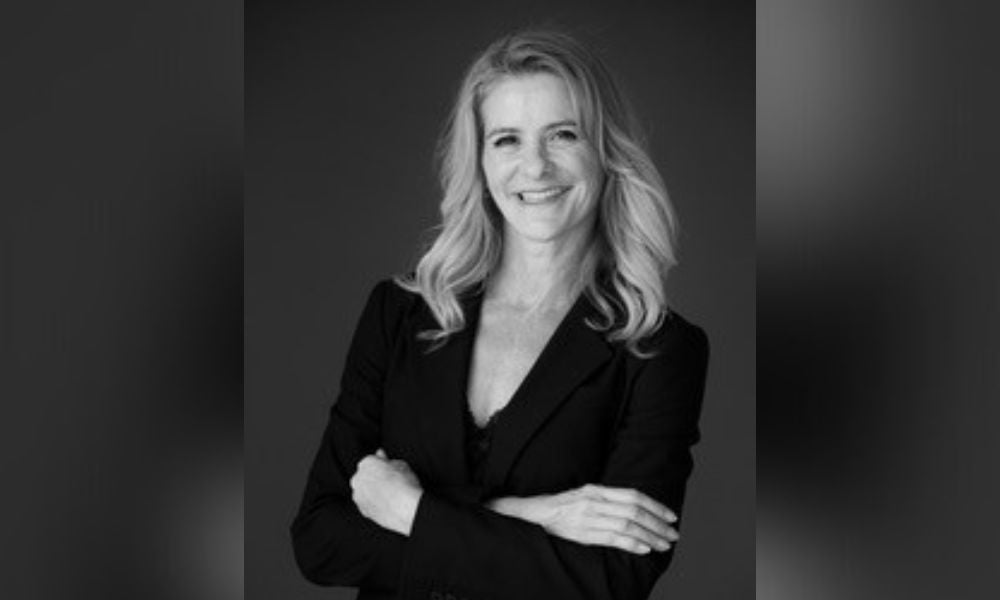 As employees around the world ponder the new-found power they've acquired amidst one of the most severe talent shortages in history, they are increasingly turning their thoughts to workplace benefits that are important to them. While flexible working remains top of mind and certainly the most sort-after benefit for employees, an under-offered workplace perk has emerged as one of the most increasingly searched employee benefits on Google.
Recent research from Lensa reveals that menopause leave has had a 1,300% year-on-year increase in Google searches since 2018, a fact that holds little surprise for Tracy Minnoch-Nuku, author of "My Menopause Memoir", host of the podcast "Sexy Ageing", and fitness entrepreneur. She told HRD, "While the data is just coming out, I've been having these conversations with women every day."
There are more women in New Zealand's workforce than ever before and around 400,000 of them are in the menopause age bracket. Despite that huge number, menopause is often a taboo subject that Kiwi business leaders don't acknowledge and the women experiencing symptoms of menopause don't feel safe bringing up.
Read more: Menopause and employment: Why it's time to have that conversation
Minnoch-Nuku said that New Zealand employers are somewhat behind the eight-ball when it comes to menopause in the workplace. There are some companies that have implemented menopause support policies, University of Canterbury, Pacific Media Network, Kiwibank, AIA to name a few.
"But more Kiwi employers need to pay attention," said Minnoch-Nuku. "If you look at the UK, the number of cases that have gone to court for unfair dismissal because of menopause symptoms has tripled in the last 12 months."
Minnoch-Nuku's own journey through menopause started with perimenopause symptoms she was had no idea she was experiencing. Co-founder of high-end fitness boutiques, Minnoch-Nuku was a generally healthy person that managed her mental health well, but underlying anxiety and brain-fog made her feel constantly on edge, to the point that she felt her team was doubting her ability.
Read more: Maven Clinic offers new menopause benefit
"If I could take that year back, I would in a heartbeat. I made quite a few mistakes in my leadership style during that time, and I can see now how it affects other women in leadership positions when they don't understand they're experiencing symptoms of perimenopause and those symptoms can be managed."
In New Zealand, a recent survey revealed that 70% of menopause aged women in the workforce said they had thought about leaving their jobs because of the symptoms of menopause, that's a large chunk of the skilled and experienced workforce that we can't really afford to lose while HR teams battle with a talent shortage.
"We're still seeing it far too often; women are stepping away from opportunities because they're starting to doubt themselves and a big part of it is perimenopause symptoms."
Minnoch-Nuku believes it starts with education. She said if she had known then what she knows now, that year would have been a very different year for her. "If I had the knowledge, I would've dived into what was happening to me, I would've related the changes to what was happening to me personally and I would've started tracking a few things, I would've looked at my lifestyle and nutrition, and I would've got on HRT a lot sooner."
"I want women to know and particularly women of leadership who are responsible for high performing teams, you can't afford to not know what to expect before it happens. Because you could be in it for six, eight months, even longer before you realise it and by that stage there might have been a certain amount of damage done.
"If we can help woman stay in their positions and accelerate their careers without a blip because they are in that stage of life, that would be my greatest wish," said Minnoch-Nuku.