Following Restaurant Brands' publicised rejection of zero hours contracts, the Workplace Relations and Safety Minister has said that the Government is considering a ban on the contracts' most punitive aspects.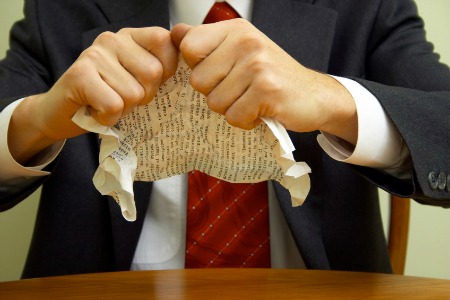 Following Restaurant Brands' recent
discarding of zero hours contracts
, the Government has stated that there will be a ban on specific aspects of such agreements.
In an interview with Radio New Zealand yesterday, Workplace Relations and Safety Minister
Michael Woodhouse
said he wanted to see the harshest contractual clauses prohibited – including the controversial aspect which sees workers having to be on call with no guarantee of hours.
However, Woodhouse failed to clarify whether there would be an outright ban on zero hours contracts, saying that the definition of the contracts varied among employers.
"Casual [agreements] are where neither party has an obligation to say yes or no to the work," he told Radio New Zealand. "Now, generally there's a good working relationship where you get a good roster in advance and know how many hours you are likely to be working in a week – it suits people like university students."
"The part of casual agreements that I don't like is that unbalanced obligation where the employer says 'you stand by, I'll tell you when to work,'" he added.
Although Unions have campaigned for an end to zero hours contracts, Woodhouse has referred to such a ban as an "overreaction".
He has, however, suggested that there could be a ban on:
- Restraint of trade clauses that stop someone working for a competing business if an employer did not provide the desired hours of work
- The cancellation of shifts at short or no notice
Today, thousands of fast-food workers across New Zealand are expected to join an international day of striking to protest against zero hours contracts.
Service industry workers are set to picket companies including McDonald's this afternoon, after mediation attempted between unions and bosses fell through overnight, The New Zealand Herald reported.
According to Unite Union – which represents thousands of fast food workers in New Zealand – today's action will showcase workers' demands for more secure hours, better pay and increased union representation.
The strike has been condemned by McDonald's – speaking on the same radio show this morning, Chris Hutton, director of Human Resources and talent at McDonald's NZ, called the action "a stunt".
"We believe that the strike today is targeted at McDonald's and the reason for the strike is based on an agenda that sat with them for the last six or so weeks around the global day of action that's being driven internationally," she said. "We don't think the arguments that Unite are now making are genuine."
"We don't have restraints in our contracts, our people don't wait for calls to work," she clarified. "What we have offered to do – it's a real and genuine offer – to secure hours and to write that up into our employment agreement."
McDonald's issued a statement this morning, in which the company stated that it had "offered to move to a new contract that is a not a zero hours contract".
"We've committed to negotiate the detail," McDonald's said. "Over recent days Unite has stalled the process in order to carry out a strike today it has had planned for several weeks".
Although Restaurant Brands' negotiations with the union resulted in success, Unite National Director Mike Treen referred to McDonald's offer to guarantee 80% of rostered hours as "a joke".
However, in an interview with Newstalk ZB this morning, Treen praised Restaurant Brands, particularly Burger King which has said it will move towards a fixed-shift regime within six months.
Strikes are due to take place across New Zealand's main centres, beginning at noon in Auckland, Palmerston North and Wellington, 5pm in Dunedin and 6pm in Christchurch.
Tens of thousands of workers are expected to join the action globally.
"I think we need to bring more balance into [the employer/employee] relationship," Woodhouse told Radio New Zealand yesterday. "Even if it is a small amount of agreements, I think it's important for the law to be clear on what's appropriate."
He was clear that the Government would be selective in any changes being made in order to keep work mutually beneficial for employers and their staff.
"Casual agreements are a small but important part of the employment relations framework," he said, clarifying that zero hours contracts and casual work were not synonymous.