The Ministry of Business, Innovation and Employment has made four appointments to WorkSafe New Zealand's leadership team, including HR General Manager.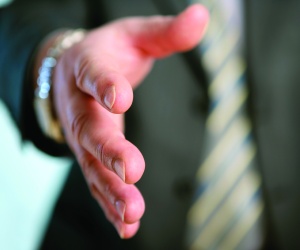 New Zealand Fire Service HR Director, Janine Hearn, has been named as the HR General Manager for WorkSafe New Zealand, as part of four key appointments announced by Ministry of Business, Innovation and Employment (MBIE).
She joins Mike Hargreaves, who will be the Chief Legal Advisor, Wayne Verhoeven, who will be taking the job of General Manager Corporate/Chief Financial Officer and John Tulloch in the role of General Manager Communications at the new workplace health and safety regulator for the country.
Hearn has been HR Director at the NZ Fire Service for five years and has previously held senior HR leadership positions with the Ministry of Education, New Zealand Immigration Service, and Ministry of Justice.
Hargreaves is currently Manager, Legal Services (Litigation) at the MBIE. He has been with the Labour Department since 2002. Verhoeven will leave his post as General Manager/Chief Financial Officer for Education New Zealand to take up the position with the Ministry. His previous roles include CFO at the Families Commission, CFO at NZ On Air, and Deputy Director Finance at the Ministry of Foreign Affairs and Trade. While former political reporter and ministerial communications manager, Tulloch, will leave his current position as NZ Post's External Relations Manager.
WorkSafe NZ Acting Chief Executive-Designate, Geoffrey Podger, said the appointments were a sign in the progress of WorkSafe's establishment, which is expected to be 16 December.
"These are high calibre appointees and I am pleased that we have been able to attract such talent to WorkSafe NZ," Podger said. "They will bring valuable skills and extend the level of expertise in the Health and Safety Group leadership which will transfer into WorkSafe NZ."
The four appointees will begin their employment with WorkSafe progressively from early next month.