The government service has confirmed a decade-long initiative, aimed at reducing health risks in the workplace.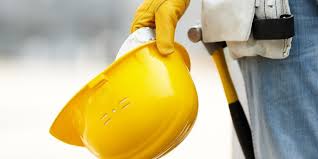 New Zealand's work safety regulator has announced a new 10-year plan which officials hope will drastically reduce the health risks in workplaces across the country.
Officially launched last night,
Healthy Work
aims to raise awareness, encourage collaboration, minimise risks, and improve understanding – it will focus on educating businesses, training safety inspectors, collecting better data and establishing targeted intervention programmes for particular industries.
"For too long we've put work-related health in the 'too hard basket,'" said workplace relations and safety minister,
Michael Woodhouse
.
According to
WorkSafe
chairman Gregor Castor, around 50 people die from workplace injuries every year but Castor said the figure fails to represent the true extent to which Kiwis are affected.
"We have somewhere between 600 and 900 deaths a year related to health issues," he said.
"Beyond the high human cost to individuals, their families, whanau and communities, work-related diseases cost this country $2.4 billion a year," he added. "The human and financial costs are simply unacceptable."
Safety minister Woodhouse said around 30,000 further Kiwis were left with serious health problems as a result of workplace risks – such as asbestos.
"Each one of those figures is a real person who has died or has become unwell as a result of their work," he stressed.
"We can't fix the issues arising from past exposures, but with strong leadership from across the health and safety system, and everyone demonstrating greater accountability for managing work-related health risks, we can significantly improve health outcomes in our workplaces for the future."
More like this:
Film company pleads guilty to Star Wars safety blunder
NZ minister launches employment scheme
Government extends workplace support