A Napier business has been hit with a hefty fine after an employee lost a finger at a packing plant when his hand was pulled into a machine.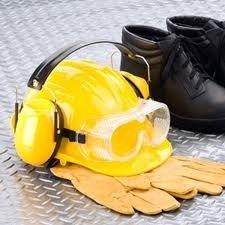 A lapse in workplace safety has cost a fertiliser company nearly $40,000 in fines and compensation.
Jackson Hawea, an employee at Ravensdown Fertiliser Co-operative's Napier packing plant, lost the little finger on his left hand to the first knuckle after his hand got caught and pulled into a "tripper" machine.
According to
WorkSafe
New Zealand, Hawea was trying to fix the machine while it was in operation and his hand was caught by a wire cable.
A WorkSafe investigation found that the machine was not adequately guarded to stop workers accessing dangerous moving parts.
The company was convicted under the Health and Safety in Employment Act of failing to take all practicable steps to ensure the safety of its employees and was fined $33,000 and ordered to pay $5,000 in reparation.
WorkSafe's chief inspector Keith Stewart said the incident was completely avoidable.
"Ravensdown is a major New Zealand company. Its health and safety systems should have identified this hazard and proper guarding should have been put in place to minimise the risk.
"Proper guarding of the dangerous moving parts of machines is basic stuff. Ravensdown should have ensured that guarding in the tripper room was up to scratch and in line with the Safety of Machinery Standards."