A car salesman who bragged about smoking marijuana in a company car has been compensated $20,000 for being unfairly dismissed.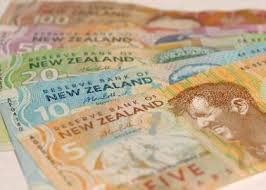 A car dealer who used social media to boast about "hot boxing" a luxury car has been awarded a minimum of $20,000 for being unfairly dismissed.
However, it was the deterioration of his relationship with the company's director that led to his dismissal.
Car salesman Gethyn Jones was employed by Christchurch European Limited (CEL) for four years before having his employment terminated.
During the tribunal, Jones' credibility was questioned, and his
Facebook
posts were used as evidence against him.
In one of the posts, Jones bragged about using a $220,000 Jaguar for one night and "hot boxing" it – a term used for smoking cannabis in an enclosed space.
"Bosses can never figure out why all my company cars smell funny", he wrote in another post.
Jones denied that he had used the term "hot boxing" in reference to smoking marijuana in the car, claiming that he had been referring instead to a to game where he filled the car with hot air and tried to resist rolling down a window.
He also told the ERA that his Facebook posts were "just the ramblings of a show-off", dubbing himself a "horrific show-off" on social media.
Member of the authority Christine Hickey said Jones' evidence had been heard cautiously, because he "deliberately projects the image he wishes the onlooker to have, and crafts that image for different audiences".
In 2014, Jones' relationship with Niki Mills, the company's director, plummeted after Jones returned to work following a prolonged period of holiday and sick leave.
Jones covertly recorded an argument over a commission between himself and Mills, and claimed that Mills had physically assaulted him and then sent him away – leaving Jones under the impression that he had been dismissed.
Hickey found that Mills' actions warranted an unjustified dismissal.
"In all the circumstances, even taking into account Mr Jones' dogged and no doubt irritating insistence on being right, a fair and reasonable employer could not have acted as Niki Mills did on 14 September 2014," she said in her decision.
Jones was awarded almost $12,000 in lost wages for the three months after his dismissal, as well as an additional $1,000 for unpaid allowances and bonuses.
Although Jones had sought $20,000 compensation for hurt and humiliation, the ERA found that $8,000 was the appropriate remedy because of his contribution to the situation.
CEL was unaware of Jones' Facebook posts about the company cars until the ERA hearing, and thus they did not influence the ERA's decision.
Jones' total compensation is pending a finding from the ERA on whether he had been underpaid and should be awarded holiday pay.
CEL was also fined $5,000 for breaching legislation by failing to keep wage and hours records for Jones' employment.