A hotel worker who referred to a paralysed former Olympian as a "cripple" should have had more training says one industry expert.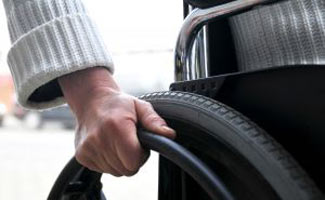 Failure to train staff on disability and diversity is a disaster waiting to happen, says one leading employment lawyer, after a hotel worker was slammed for calling a paralysed former Olympian a "cripple."
In an Instagram photo posted on Wednesday, six-time gold medallist Amy Van Dyken-Rouen wrote that she was being brought back to her room at the Gaylord Texan Resort by a hotel employee when another worker saw them and asked, "What's going on here? Escorting the cripples now?!"
The swimmer, who was paralysed two years ago in an ATV accident, later received an apology from the resort's general manager which she happily
accepted but employment lawyer Martin Sheard says incidents such as this pose a serious risk to employers.
"There is no legal responsibility to train your employees in regards to disability but there are a lot of reasons you might want to think about doing so," he told HRM.
"If you don't train them, it's at your own peril because if your employee does something like that, you the employer are on the hook because they're acting ostensibly – and probably actually – as your agent," he continued.
"They're wearing the uniform, they've got the nametag, they represent the hotel and the hotel is the one that's going to get sued," he added.
Bev Cassidy-Mackenzie, of
Diversity Works NZ
, told HRM that the slur isn't acceptable in any workplace.
"It's disappointing to see labels like this being used around the world and we would hope that in New Zealand that wouldn't be the case," she stressed.
Cassidy-Mackenzie, who heads up New Zealand's leading workplace diversity advisory service, says employees should be trained not to label anyone with a disability and to be aware of all types of impairment.
"Don't put labels on people – see the person not the disability," she stressed. "Disability is an impairment that can be physical, cognitive, sensory, developmental or emotional."
More like this:
$12K fine for "belligerent" employer
How to hire in an unpopular industry
Facing the dark art of organisational psych