A Christchurch fabricator was awarded $6,000 compensation recently after an inexperienced co-worker left him with a punctured lung – but he claims the pay-out is not enough.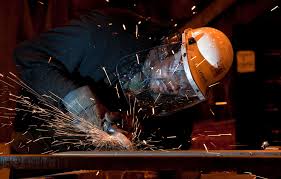 The
Employment Relations Authority
(ERA) recently awarded $6,000 to a worker who suffered a punctured lung after being shot with a nail gun by a colleague.
Lyndon Fredericks was employed by Christchurch company VIP Trusses and Frames as a fabricator, and claimed that during his employment he became concerned that his co-worker was not aware of how to safely use a nail gun.
According to Fredericks, he was instructed to "keep an eye on" the employee, who was employed on a temporary basis and said that he had had prior experience using the equipment.
He claimed that he had to show the worker several times how to use the gun and alerted his superiors to his colleague's inexperience.
An hour after disclosing his concerns to his bosses, Fredericks was shot in the chest by his co-worker.
"I … was just about to put my gun down when I felt something hit me," he said. "I looked down and realised there was a 90-millimetre nail in my chest."
Fredericks was rushed to hospital, where medics found that the nail had pierced a fluid sac around his heart as well as puncturing his lung. The doctors told him he had been lucky not to suffer with more threatening or serious injuries.
After an investigation into the incident, the company found that the accident occurred due to "unusual circumstances that nullified the gun's safety functions".
The day after Fredericks' hospitalisation, his partner went to the worksite to collect his belongings, and saw the man who had caused his injuries operating a nail gun.
Over the following weeks, she engaged in a series of discussions with the company on behalf of Fredericks, in which she claimed that her partner had been traumatised by the accident.
Although Fredericks wanted to return to work, he did not want to be near a nail gun and was undergoing counselling through ACC.
VIP said that it needed to see a psychological evaluation before allowing Fredericks to return to work.
Fredericks provided the evaluation and was permitted to return to work, but did not do so as he claimed that he had grounds to argue that he had been constructively dismissed.
The ERA ruled that although VIP had failed to provide a safe work environment before the accident, Fredericks had not been constructively dismissed.
The ruling said that Fredericks had repeatedly indicated an intention to return to work, and the employer's failure had been addressed.
However, the failure to provide a safe working environment was maintained, leading the authority member to award him $6,000 in compensation.
The authority member did not find fault in the company's actions following the accident, concluding that the breakdown in communication was caused by Fredericks' partner, who had been making decisions on his behalf.
"We think the compensation given for the breach is woefully low, and my client will be seeking a rehearing," said Fredericks' lawyer David Beck.
He added that although Worksafe NZ was prosecuting the company for its failure to report the incident, this was not adequately considered by the ERA. He also said that he was dissatisfied that neither Fredericks nor the man who had injured him were spoken to during the hearing.
Beck said that his client's injuries had been "legitimately life-threatening", disputing the ERA's decision that VIP had taken responsible action after the incident.
"They never rang an ambulance, they just drove him to the hospital with a nail sticking out of his chest," he said. "It's incomprehensible."