Employers across New Zealand have been recognised for actively addressing pay inequity within their organisations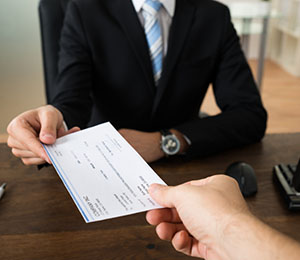 A number of New Zealand employers have been praised for their innovative approaches to pay equity after the YWCA Equal Pay Awards took place late last week.
Beverage giant Lion and
Simpson Grierson
HRD
Jo Copeland
were among the victors of the night – both being crowned winners in the Gold category.
Head judge and YWCA chief exec Monica Briggs explained the double-win came as both entries had been of an incredibly high standard, making it impossible to crown an overall winner.
"We were very impressed with the level of internal communication, the desire to innovate and the visibility of Lion's CEO as an advocate for equal pay," said Briggs.
"Likewise, the personal commitment and drive shown by Jo Copeland at Simpson Grierson distinguishes her as a passionate campaigner for equal pay."
Engineering consultancy AECOM was named Silver winner thanks to the organisation's hiring policy which ensures an equal playing field for new graduates who all join the company on the same starting salary.
Finally, the Bronze category was claimed by international tourism firm Magic Memories, which is addressing equal pay within their diversity and inclusion strategy and has undertaken substantial analysis in a very short time.
The judges were also quick to praise every organisation that entered the awards, noting that the variety of sectors featured in the list of finalists proves every corner of New Zealand commerce is taking pay equity seriously.
"The diversity of sectors represented this year demonstrates an increased appetite to tackle equal pay among New Zealand employers across the board," said YWCA NZ co-president and awards judge, Susan Doughty, before pointing to the , Department of Corrections as a prime example.
"In the public sector, Department of Corrections has made significant inroads into creating an inclusive workplace with a specific focus on equal pay, reducing their overall pay gap to 1.5 per cent across their 8,500 staff," she revealed.
Finally, new minister for women, Julie Anne Genter, also praised the employers involved in the awards and encouraged other organisations to follow suit.
"Organisations and businesses honoured tonight have shown what can be achieved when people take action to close the gender pay gap," she said on the night.
"Every single employer in New Zealand can learn from these solutions and hopefully will use them in their own workplace."
Related stories:
Equal pay doesn't have to be expensive
"NZ needs to do better"