The NZDF strives to create a workforce that is both empowered and prepared to address harmful sexual behaviour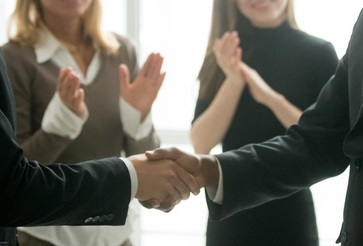 An initiative to address harmful sexual behaviour in the workforce by the New Zealand Defence Force (NZDF) has won the top award at the 2018 Diversity Awards NZ.
Since June 2017, the NZDF rolled out mandatory Sexual Ethics and Respectful Relating (SERR) training to its 11,000 personnel, aiming to create a workforce that is both empowered and prepared to address harmful sexual behaviour.
The programme focused on one of the most topical issues facing workplaces today - creating genuine social change with a simple training strategy delivered to a large workforce in a very short timeframe, according to Diversity Works New Zealand chief executive Rachel Hopkins.
"The training covered green behaviour the NZDF wanted to grow, orange behaviour it wanted to confront and talk about, and red behaviour which was completely unacceptable," said Hopkins.
"It also challenged NZDF's people not to be bystanders by emphasising that every one of us, as an individual, has the power to prevent harmful sexual behaviour.
"Participants were encouraged to speak to three people about what they had learned, meaning the initiative has impact and reach throughout the organisation and the community."
Moreover, the assistant chief defence human resources colonel Karl Cummins told the judges that NZDF is a reflection of society and is not immune to harmful behaviour. Indeed, historic cases and reviews into NZDF contributed to recognising the need to undertake prevention activity.
In particular, the judges were impressed by the progress made in a short time by an organisation with a hierarchical structure and a traditionally masculine culture, according to judging convener Neil Porteous.
"If an organisation like the military can address this issue in a little over a year, other organisations can certainly change their culture," said Porteous.
The 2018 Diversity Awards NZ attracted a record 93 entries this year and were presented at a gala dinner in Auckland this evening, attended by more than 700 business representatives from the public and private sector.
The full list of winners include:
Supreme Award: New Zealand Defence Force
Empowerment Award – Ministry of Justice
Tomorrow's Workforce Award – Fletcher Building
Skills Highway Award – Griffin's
Positive Inclusion Award – MidCentral District Health Board
Cultural Celebration Award joint winner – New Zealand Trade and Enterprise
Cultural Celebration Award joint winner – Waitemata District Health Board
Work Life Balance Award – RIVAL Wealth
Walk the Talk Award Walk the Talk – Sudesh Jhunjhnuwala, Sudima Hotels & Resorts
Emerging Diversity and Inclusion Award – New Zealand Defence Force

Highly Commended Recommendations

Primary Industry Training Organisation – Diversability Award
Cargill Enterprises – Skills Highway Award
IAG New Zealand – Work Life Balance Award
Xero – Work Life Balance Award