Inclusive leaders should aim to 'lead from the front' as conscious and self-aware champions of change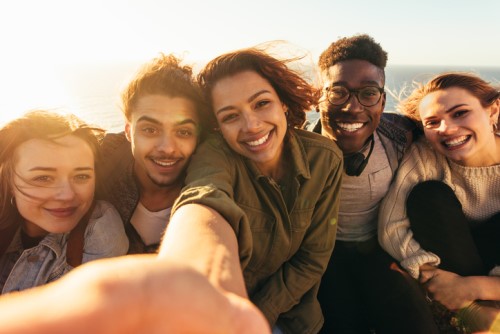 Leaders in New Zealand have a long way to go in terms of understanding the benefits of diversity and inclusion (D&I).
Indeed, just 50% of respondents in a new study said their organisation's leaders understand the link between D&I and commercial business drivers such as talent attraction.
The results come from a survey of over 1,000 people by recruiting experts Hays, as part of its 2018-19 Hays D&I Report.
Moreover, another 50% understand the D&I relationship to customer insight, 49% to creativity and innovation, a further 49% to profitability and 48% to employee engagement and staff retention.
The research also found that just 37% of people living with a disclosed disability believe their leaders fully understand the link between D&I and attracting new employees, while 32% believe leaders understand the link to creativity and innovation.
When it comes to profitability, just 29% of people who identify as LGBTIQ+ said their employer understands the connection to D&I.
Interestingly, 50% said their organisation's leaders have a bias towards people who look, think or act like them. According to survey respondents, only 1% have a Māori line manager.
Meanwhile, 46% of respondents trust their leaders to deliver change on the D&I agenda, 45% consider that their leaders champion D&I and 37% said their organisation implements diversity and inclusion targets or KPIs.
However, there are several ways to expediate progress on D&I and address the challenges and opportunities these present, according to Hays. These include:
Use data to make the case
Collect diversity and inclusion data and use it to demonstrate the link to business performance. Design and use performance metrics and analytics to measure and quantify the performance of diverse teams. Focusing on performance in this way will, in turn, lead to diversity improvements.
Be self-aware
Inclusive leaders should aim to 'lead from the front' as conscious and self-aware champions of change. They should learn to recognise their own unconscious biases, so they are able to mitigate any unintentional consequences these may have on the demographics and culture of the organisation they lead.
Only then can they be seen as authentic champions of change in D&I. Undergoing unconscious bias training can help leaders in this endeavour.
Understand employee sentiment towards their leadership style
Building an inclusive workplace relies upon all employees having confidence that their opinions are heard, valued and respected equally.
Inclusive leaders can inform themselves and encourage this by regularly seeking opinions about both the leadership style of those in positions of authority, and how their D&I strategies and actions are being received by employees across all demographic groups.
This can be done through regular face-to-face 'town hall' meetings and anonymous employee feedback 'pulse surveys'.
In addition to supporting their self-awareness, regular 'health checks' of employee opinions may help leaders investigate the reasons behind both positive and negative sentiment, and take active and transparent steps to increase trust, confidence and a sense of belonging amongst their workforce.
Publicly support D&I initiatives
Inclusive leaders should aim to clearly, regularly and effectively communicate that diversity and inclusion is on their agenda.
Communicating diversity and inclusion policies, promoting any initiatives being undertaken, and sharing the social, personal and commercial successes which result from these will help increase employee confidence that leaders understand the importance of diversity and inclusion to individuals and the business as a whole.
Identify training needs
Diversity data is mostly sought during or following the recruitment of new employees, but it should also be collected throughout the employee lifecycle.
Not only will this help inform an organisation's D&I commitments and progress, but it will identify any areas that can be addressed through leadership training, such as a lack of diversity in a particular team, unfair people practices or career development choices.