The solution starts with identifying leadership potential in your staff and candidate pool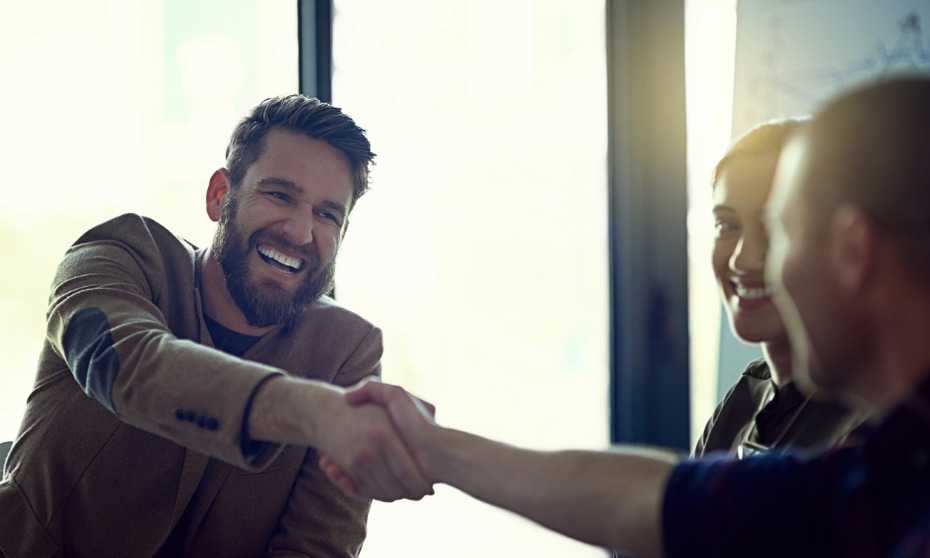 By Steve Paola, Group General Manager HR Consulting at Davidson
Technology is developing at such a rapid pace that when we blink, we may well miss a new launch or product which could potentially change the way we live and work.
This pace of change has made the modern workplace more fluid and uncertain. Forward-thinking organisations have needed to define new ways to future-proof their business by capitalising on the opportunity to develop comprehensive strategies for attracting, retaining and developing talent to be "future-ready".
When addressing this business risk there are two critical questions that leaders need to address: How can your business future-proof itself? What role does HR play in leading their business through this challenge?
The solution starts with identifying leadership potential in your staff and candidate pool and developing them so they grow and learn with your business. While this is easy to say, it is much harder to implement.
Chairman and CEO of Pernod Ricard Winemakers, Bruno Rain, believes the development of future leaders is a key strategy for the company which employs 2,000 staff internationally with two-thirds of those sourced from Australia and New Zealand.
"Our focus has always been on developing our people as much as our brand and product because combined they are our greatest assets," Rain said.
"As such, we work actively on our strategic and development plans for staff with input from myself and our HRD Christian Campanella.
"If we are to achieve our targets and aspirations, the CEO and HRD need to be very close partners. I actually think of Christian as my sparring partner at times around HR issues and other problems or challenges facing the business.
"We have an average 10 year tenure with our staff and some of that is down to the fact that we have policies in place to develop them and communicate what we are doing."
Rain said there were some key indicators of future leader potential including:
Having a growth mindset within themselves and developing it
Being open and agile
Strong organisational planning and alignment
Capacity to build trust
Consumer-centric
Open and authentic
Rain said Pernod Ricard offers numerous leadership programs to staff and these are reviewed frequently by himself and Campanella and developed in the form of three-year strategies (along with the overall business strategy).
Global development programs are available at the Pernod Ricard University in Domaine La Voisine, near Paris which has been designed to nurture and accelerate the potential of Pernod Ricard's talent.
Campanella is the personification of the developing future leaders' strategy employed by Pernod Ricard. He started with Pernod Ricard Winemakers in July 2007 as the HR Manager of Australia before spending two years in Australia from January 2010 as HR Director for the company's operations in New Zealand.
In July 2012, Campanella was promoted to the position of Global HR Director for Pernod Ricard Winemakers.
The HR veteran said he believes the shift from compliance or transactionally-based HR to the need to become a strategic partner for clients is now widely accepted. However, it is the use of technology that marks a new dawn for the sector.
"In the future with increased digitalisation focused on increased productivity, we will be better able to leverage that data to be more predictive and consequently efficient in what we do," Campanella said. "HR now has the ability to use data to prove, measure and manage the business impacts of business decisions.
"It's a matter of taking issues such as diversity and not just saying that it is the right thing for the workplace but proving why it is. Our research shows our consumer base is 50-50 male and female and so there is a requirement to align gender diversity policies to reflect our consumer base and, therefore drive commercial gain.
"Therefore, the challenge is out there to look at things differently and define what's important and use it to drive action."
Campanella pointed to the use of data to drive decisions around the office space used by Pernod Ricard. Analysing the data, he discovered that the offices used by the company in Sydney's North Ryde were under-utilised with just 33 per cent of the space on average being actively used.
Consequently, the company relocated to offices at Barangaroo, which are more suitable to their requirements while maintaining a similar cost to the business.
"Things are changing rapidly in business and I believe companies need to invest in developing strategies where they are clear what they will be focused on, identifying what future leaders will look like and putting in place programs which facilitate professional development among staff, especially values based," Campanella said.
If we accept the premise that the workforce and workplace will both continue to evolve, it makes sense to be working out ways your company can strategically embrace these changes.
Central to this should be developing future leaders in your company. If they are not being developed now, you are already a step behind in being prepared for the future, but the good news it is never too late to start.