A global firm's annual survey of international CEOs has highlighted executive priorities for the remainder of 2015.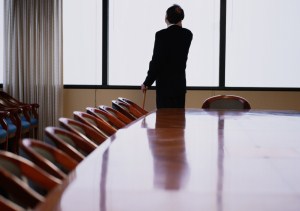 PwC
recently ran its 18
th
annual
Global CEO Survey
report, which highlights key priority areas for CEOs for the rest of the year.
The report found that 38% of CEOs are seeing an improvement in global economic growth, with 43% feeling confident about their own organisation's ability to grow.
Over half of the participants said that they were planning to increase headcount.
Internationally, almost seven in ten CEOs see China as the top destination for offshore growth.
Talent diversity and inclusiveness was also flagged up as a continuing priority, as an overwhelming 92% of CEOs regarded it as making improvements to business performance. This priority is also set to influence growth as cultural diversity and experience will become paramount to capturing opportunities overseas.
Researchers also found that 2015 will see a rise in new alliances as 40% of CEOs are preparing to enter into a new joint venture or strategic alliance. In addition to this, over half of the survey's respondents stated that they would be collaborating with new partners to build and strengthen innovation capabilities.
Technology, naturally, was also a priority.
Eighty-three per cent said that they saw digital technologies as a platform which will create value both internally and externally.