WorkSafe NZ new CEO has begun his tenure as the EMA hits out short consultation time around new Health and Safety Reform Bill. And while job vacancies have fallen, labour productivity has risen.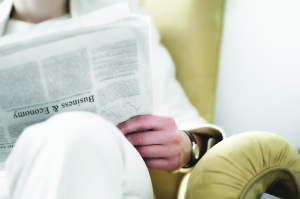 New WorkSafe NZ Chief Executive welcomed
Gordon MacDonald has begun his tenure as WorkSafe New Zealand Chief Executive. He takes over the role from acting CEO Geoffrey Podger.
Gordon has 35 years' experience in health and safety in the UK and has worked in a wide range of operational and policy areas.
"New Zealand and the UK share many similar challenges in health and safety. I hope my experience over 35 years in the UK will help WorkSafe NZ become a world-leading regulator and help New Zealand businesses put workers' health and safety first," MacDonald said.
Vacancies fall in February
The number of jobs advertised online fell by 2.0% in February 2014, following a 7.4% growth in January, according to the Ministry of Business, Innovation and Employment's latest Jobs Online report.
The decline was driven by decreases in skilled vacancies in most industries. The largest falls were in the healthcare and medical industry (down 4.4% compared to January), followed by the accounting, HR, legal and administration industries (down 3.4 %) and IT (down 2.5%) industry. In contrast, vacancies in the hospitality and tourism industry were up by 9.9% and the construction and engineering industry increased by 2.4%.
Skilled vacancies were down in most regions. Canterbury had the largest decrease at 4.8%, followed by the South Island (excluding Canterbury) which was down 4.5%. North Island (excluding Auckland) was the only region to experience growth (up 3.1%).
EMA hit out at short time for contributing to workplace safety law change
The Employers and Manufacturers Association (EMA) is to write to the Select Committee protesting the timeframe given for organisations to make submissions on the Health and Safety Reform Bill.
The EMA said that allowing organisations only three weeks to understand the proposed changes to workplace safety laws and makes submissions is "unreasonable and unrealistic".
"The Bill will change the way health and safety is managed for every workplace in the country but employers are being given until April 11th to read it all and understand what it means," Paul Jarvie, EMA's Manager of Workplace Safety, stated. "Businesses won't have enough time to understand the implications for their workplaces, let alone prepare a submission or understand what they have to do get ready for the implementation date of April 2015. We need more time to consult with our members to ensure government produces a concise, workable, and acceptable new legal framework."
Labour productivity grows
Labour productivity increased 2.1% in the March 2013 year according to Statistics New Zealand.
The 2.1% increase in labour productivity was driven by both an increase of 1.2 per cent in multifactor productivity and a 0.9% growth in the amount of capital available per worker.
Labour productivity measures the quantity of goods and services (output) produced for each hour of labour. The latest figures show that 100 products could have been produced in one hour of labour in 1996, compared with 132 in one hour of labour in 2013.