The organisation, which has long-opposed probation periods, says it will be monitoring Bill English's performance over the next three months.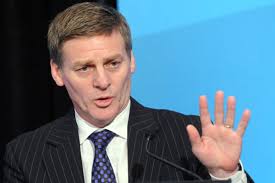 Every employer has made a hiring mistake at some point which is why 90-day trials are an invaluable tool for organisations right across the country – but not everyone is in favour.
"Young workers have long opposed 90-day trial periods for the insecurity they bring to new hires and the unchecked power they give employers to churn through employees," says Robin Wilson-Whiting, a representative for Stand Up, the youth network of the Council of Trade Unions.
Now, the group says it will be putting new PM Bill English and his deputy Paula Bennett under the same employment practice, which the Ministry of Business, Innovation and Employment confirms are disproportionately used on young workers.
"It's time for the leaders of our country to see how they like being in an insecure job," said Wilson-Whiting. "We see these trial periods abused again and again and it's time for the government to abolish them."
Stand Up says it will be monitoring English and Bennett's performance over the next 90 days to see if they are up to the task.
"If they can't make the changes that the people of New Zealand are crying out for then we just might have to let them go," says Wilson-Whiting.
Recent stories:
Why culture is doomed without shared ownership
Will virtual reality be the next big tech trend in HR?
Why employees need a best friend at work