Salary and wage rates add up to largest annual increase since 1992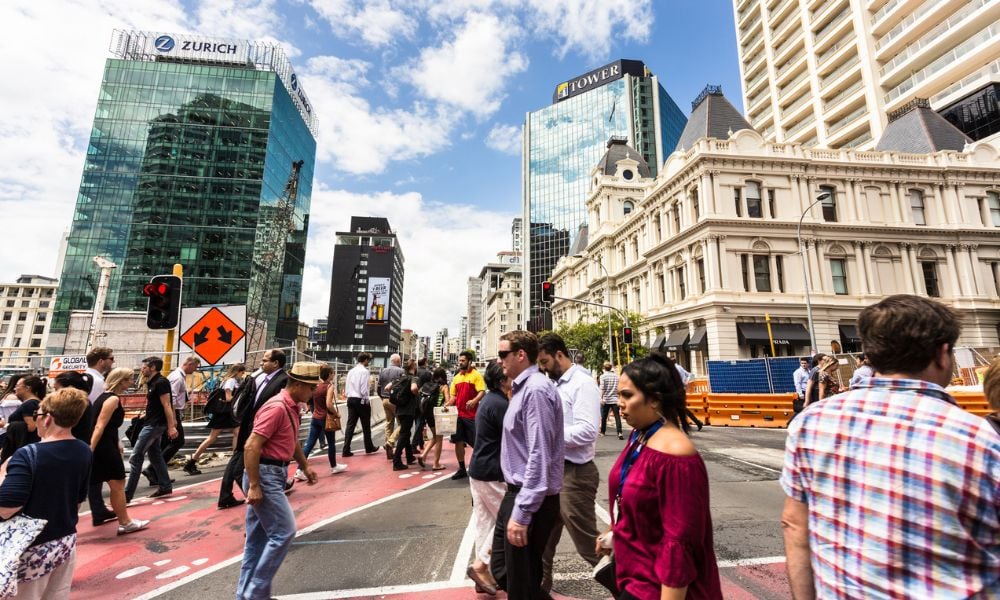 New Zealand's jobless rate inched up to 3.4% in the last quarter of 2022, as wages went up while labour force participation and employment rate stayed at their highest ever.
Data from Statistics New Zealand revealed that the unemployment rate has "remained at or near historic lows since the September 2021 quarter," according to work and wellbeing statistics senior manager Becky Collett.
The underutilisation rate — or the measure of spare labour capacity — went up to 9.4%, thanks to increases in the potential labour force, according to Stats NZ.
Labour force participation stayed at 71.7% and the employment rate remained at 69.3% to stay at their highest-ever rates recorded since 1986.
The number of people away from their jobs or working fewer hours because of COVID-19 also went down 146,200 annually, but this was offset by increases in the number of people who were away because of their own sickness or injury (35,900) or on holiday (90,500).
Wages also go up
All salary and wage rates, including overtime, climbed to 4.1% in the December quarter, the largest annual increase since 1992, according to the report.
Average weekly earnings per full-time equivalent employee increased 7.6% in the year to the December 2022 quarter, while average ordinary time hourly earnings also increased to 7.2% to reach $38.19.
"This is the second largest annual rise since the series began in 1989, surpassed only by the 7.4% annual increase in the previous quarter," Collett said.
Wage data from StatsNZ were released amid reports that the government is planning to hike wages this year, despite warnings from other groups of a "wage-price spiral."
Workplace Minister Michael Wood, however, downplayed the effect of raising wages on inflation saying it has a "very small impact."
'Very positive outcome'
The New Zealand government welcomed the latest findings of Stats NZ, attributing them to the country's "strong economy."
"This is a very positive outcome as growing global pressures weigh on New Zealand this year, with more people in work and rising wages the best response to help New Zealanders dealing with cost of living pressures," said Finance Minister Grant Robertson in a statement.
Social Development and Employment Minister Carmel Sepuloni also noted that the higher number of New Zealanders in the workforce indicate that the government's employment programmes are working.
"The number of women, Māori, and Pacific in the workforce rose over the year, which is an encouraging sign," Sepuloni said. "Alongside this youth employment increased strongly, and the number of NEETs (Not in Employment, Education or Training) fell by 0.3% in the quarter."
Maintain low rate of employment
The New Zealand Council of Trade Unions (NZCTU) also welcomed the labour force data in a statement, saying that it reflects the country's "robust recovery from the pandemic."
"The data speaks for itself. We now need to ensure that all Kiwis see their real wages rise. It's essential that we preserve New Zealand's historically low rate of unemployment. These bread-and-butter issues should be front of mind for policy makers for 2023," NZCTU president Richard Wagstaff said.
Robertson also acknowledged that "there's still plenty to do" despite the low unemployment rate.
"We will continue to invest heavily in training up New Zealanders. We are seeing a significant number of people coming into New Zealand through the Accredited Employer Work Visa and the Working Holiday Visa schemes and we are constantly assessing our immigration settings to help fill vacancies in what is a competitive global market for workers," the minister said.
He further acknowledged that the country's low unemployment and government debt puts New Zealand in a "strong starting position" ahead of a tough year for the global economy.
"The government will keep the economy moving in the right direction in this challenging environment and continue to invest in creating a stronger, inclusive and more resilient economy to withstand future shocks," Robertson said.