The 23-year-old alleges she was told to resign by her Auckland-based employer after informing them of her plan to transition.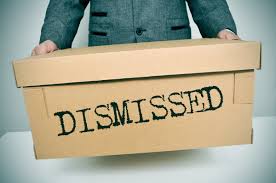 An Auckland employer is facing serious allegations after one former worker claimed she was forced to resign after revealing her plan to transition genders.
Dakota Hemmingson, previously known as Ahren, had worked at Barkers Groom Room for several weeks before she announced she would be transitioning to a woman. It was then, she claims, that her employer asked her to resign.
Hemmingson says she was told by the owner and manager that she no longer fit the "commercial profile" and was given a letter to sign.
"We would like to mutually agree that due to the situation you have presented to us it would be in the best interests of yourself and the business to end your employment with Mensworks and Barkers Groom Room effective immediately," the letter said.
Instead, the 23-year-old refused to sign and has now taken her case to the
Employment Relations Authority
, claiming constructive dismissal and seeking financial compensation of $15,000 for hurt, humiliation and distress.
"I can't even put it into words how much it hurts that they took [my career] away from me because of who I am. They made me feel I shouldn't be doing this," she told
NZME.
HRM contacted Barkers Groom Room but nobody was immediately available for comment.
More like this:
Should millennials be mentoring C-suite execs?
Do you become infatuated in a job interview?
How an extra few inches could affect your salary