The occasion will commemorate a major industry anniversary while encouraging employees to bring their authentic selves to work.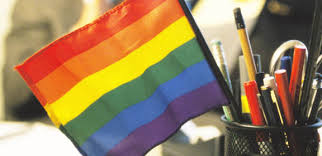 Next week, a top law firm will be officially commemorating the Homosexual Law Reform Act in an effort to encourage inclusion and diversity across not only the organisation but the entire industry.
"We thought it was worth celebrating partly as an acknowledgement of how far New Zealand has come but also as a reminder that we've still got some distance to go," said Nick Wells, chief executive partner at Chapman Tripp.
Student-led organisation Rainbow Law approached the full-service firm to arrange the event which will see Justice Matthew Muir speak at Chapman Tripp's Auckland offices on the evening of August 8
th
.
Rainbow Law is a student-led organisation for the LGBT+ community at Auckland Law School. The organisation offers support to those questioning their sexual and/or gender identity as well as linking students to the wider LGBT+ legal professional community.
Justice Muir is the first openly gay High Court judge and his partner of 31 years, James Peters, was one of the members the Gay Taskforce that worked closely with the Hon. Fran Wilde to achieve homosexual law reform 30 years ago.
Wells confirmed that the event is open to other Auckland firms and law students and said he hoped the occasion would send an important message to everyone in the industry.
"Like a lot of commercial activity in Auckland, you've got to bring your best game to work – particularly in professional services sector – but you're never going to bring your best if you don't think you can be in it heart and soul," said Wells. "That's what this is supposed to signal."
The Auckland-based exec also said he hoped the event would show students that everyone is welcome as well as instilling some confidence in the up-and-comers.
"It allows them to say; 'Well, if I go into that interview and they don't make me feel welcome and I don't want to be in that environment then actually there are alternatives out there,'" he told HRM.
"It makes them feel welcome but it also sets a benchmark of expectations of how firms should behave and act," he added.
Wells noted that law firms across the country are increasingly turning their attention to diversity initiatives – a trend he welcomed warmly.
"None us are perfect – not Chapman Tripp, not any of our competitors – but we're all working at this together as a profession and I think that's really strong," he told HRM.
"It's a long way from the law firms that existed when I started working a long time ago," he admitted. "We tried to fit into a mould and I'm pleased to say those days are long behind us and this new future is a better and healthier one for us all to be in."
Recent stories:
Union to appeal minimum-wage ruling
Kiwi's landmark wage case overturned
75-year HR anniversary for NZ Police