There's a growing divide between workers who can take PTO – and those who can't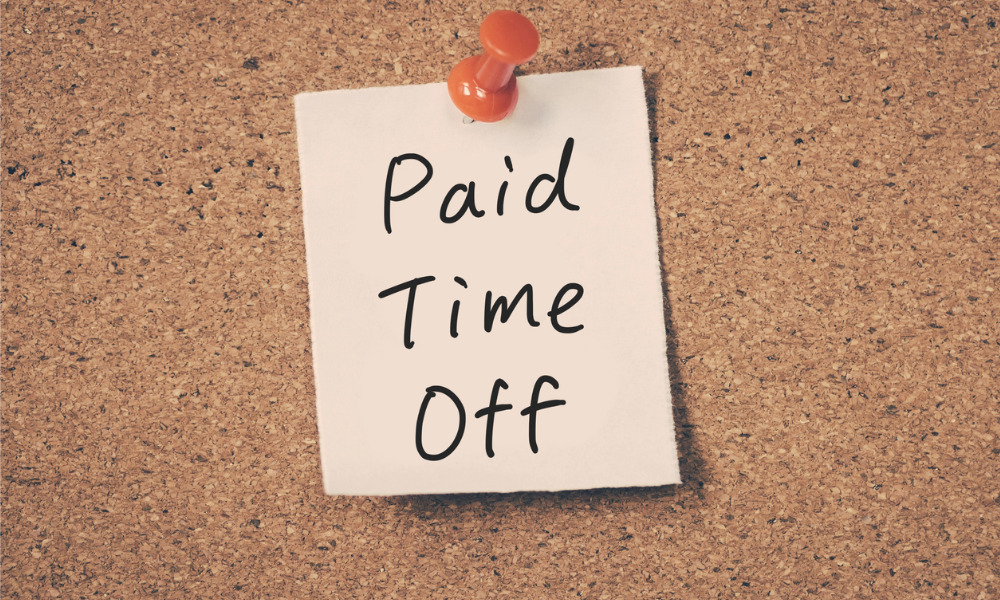 Amid the COVID-19 pandemic, employers need to find a way to help their employees by offering paid leave across the board, a top industry analyst shared in a viral post.
Brigette Hyacinth, author of The Future of Leadership, urged organizations to provide a safety net to their workers as they temporarily stop work during this "unprecedented" crisis.
READ MORE: Big Tech to ramp up efforts to combat coronavirus
"Now is the time for companies to show empathy and care for their employees," Hyacinth wrote in a LinkedIn post that drew 1,700 comments from the community.
"I had to send my employees on leave for one of my small businesses because of COVID-19. These individuals working for me are all getting paid leave out of my own account," she said.
"They have families and needs just like me. They support our company to make it successful and I support them when it is needed."
Hyacinth pointed out how a number of companies are sending workers home without pay.
"This would work out fine, if all bills, rent, and payments due were also cancelled for that period," she said, before calling out companies that allegedly force employees to use their paid time off and vacation leave credits in order to be permitted to work remotely. "This is not right," she added.
Hyacinth, who is among LinkedIn's top 100 HR influencers for learning & development, garnered the support of more than 27,700 people on the professional networking site.
"Loyalty is a two-way street. If you want to earn employees' loyalty, show that you genuinely care," she commented. "Empathy is the most important leadership trait needed today."
Her post highlights the divide between workers who have the benefit of paid leave and those who don't amid the global health crisis.
READ MORE: Why strong leadership is crucial to manage a crisis
This week, US President Donald Trump signed a law guaranteeing a coronavirus paid emergency leave benefit for workers affected by the outbreak. However, an estimated 12 million workers in the private sector are believed to be ineligible for the benefit.
Under the Families First Coronavirus Response Act, companies with fewer than 50 employees may be exempted from offering paid emergency leave if providing the benefit could "jeopardize the viability of the business".
Meanwhile, in Canada, only a little more than 10% of workers from the lowest-income decile receive PTO credits, research from the Canadian Centre for Policy Alternatives showed.
Canada's federal government, however, is expected to present its own emergency relief package, according to David Macdonald, a senior economist at the centre.