The sector's employees have gone on strike in protest over six months of stalled pay talks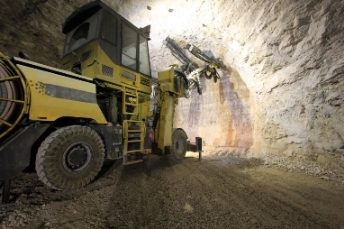 Following recent strikes involving teachers and nurses, industrial action is again in the spotlight - this time it's the mining sector.
E tū members at BlueScope Pacific Steel in Auckland have gone on strike in protest over six months of stalled pay talks.
The strike affects about 120 members at Pacific Steel's rolling mill and wire mill and about 750 members from BlueScope's NZ Steel mill at Glenbrook.
Union members voted to strike over the low-ball pay offers BlueScope has presented to its workers in NZ and Australia, where BlueScope members in Port Kembla have begun rolling strike action.
BlueScope posted a profit of AUD$1.6 billion this year and BlueScope's New Zealand companies lifted earnings by 80% – the highest return in the business.
E tū industry coordinator, Joe Gallagher, said that even though the NZ Government is committed to lifting wages, internationally employers are "coordinating a strategy to hold wages down".
"There is a clear and growing trend of top multi-national companies presenting low pay offers, despite big profits.
"We're seeing this in the mining sector, with the low-ball offer to our members at OceanaGold, and other sectors are sending the same message."
According to the Union, at NZ Steel, workers had a pay rise of just one percent over the past two years and also gave up their bonuses, saving BlueScope millions of dollars.
Gallagher added that it's time to give back to the workers who "took a hit when times were tough".
"This is hot, dirty and hazardous work and yes, our members get paid for that," said Gallagher.
"But this is a dispute about a company that's delivered an eye-watering profit and thinking it's ok to offer a mean-spirited pay rise to its highly skilled steel workers. It isn't."