Industry experts and key stakeholders in the graduate employment market are to gather to discuss key issues and challenges facing the industry.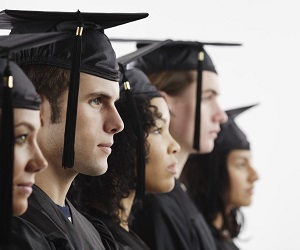 The New Zealand Association of Graduate Employers (NZAGE) is bringing back last year's successful summit of all things related to graduate employment.
This year's NZAGE summit has the theme 'Home Grown', and will examine how the country can grow its own graduate talent within businesses here, as well covering off key issues and challenges facing the industry.
NZAGE - which educates and supports organisations that currently or wish to do so, recruit or develop NZ graduates – will bring together a number of key speakers for the event including:
Organisational psychologist and director of Ethos Consulting Group, Dr Jeff Simpson, who will speak on topics such as the relationship between a graduate's perceived abilities and their actual performance and the performance of those with narcissistic tendencies
Vaughan Rowsell, founder and CEO of Vend to discuss his secrets to the development of key talent
Tim Wise, research director at High Fliers Research will present data from the NZAGE's 2013 Candidate Survey and 2013 Employer Survey
The full day event on October 24 is open to all graduate employers, suppliers, those interested in establishing graduate programmes in their organisation, tertiary providers or anyone involved in attraction, selection and development of graduates in their organisation.
"If you're in a role at an organisation where you are hiring young talent, be it graduates or tertiary qualified, into your business, or you are considering to do so in the next 12 months or the future you really should be there," NZAGE chair and Director of GradConnection New Zealand, Tim Watts, told HRM Online.
As well as key speakers there will also be workshops led by leading New Zealand graduate employers, a graduate panel giving insights into what graduates are looking for from employers, a practitioner seminar for those new to the graduate recruitment industry and a leader seminar for those who manage the strategic directions of their graduate recruitment program.
Watts said as well being an informative day it the summit is an opportunity to rub shoulders with those in the know.
"Putting aside the fantastic program line up we've got, the networking ability to be talking to people who are in the same shoes as you are and other companies from all over the country that's just invaluable," he said. "People sometimes think about this space as being all just a bunch of competitors not wanting to talk to each other, but there is some great idea sharing here."
In addition to the conference, NZAGE will also present the inaugural NZAGE industry Awards as part of the summit dinner. The awards are to recognise individual and organisational excellence amongst the association's members in the education, recruitment and development of graduates.
Finalists for the Inaugural Industry Awards are:
Best graduate print marketing material:
Best online graduate campaign:
Deloitte
Mainfreight
Russell McVeagh
Best graduate development programme:
The Warehouse
Fonterra
PricewaterhouseCoopers
Best innovation in the graduate market:
Teach First NZ
IAG New Zealand
EY
Best Careers Service:
University of Auckland
University of Otago
The NZAGE summit will be held on October 24th and will run from 8am - 5pm, followed by the summit dinner and awards. Registration for the event is still open via the Associations website.