The ERA has ruled in favour of an employer who sacked a worker without indisputable proof of his misconduct.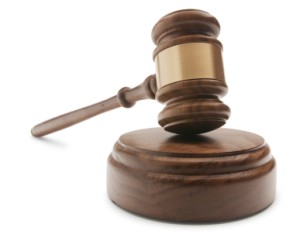 An employee who was sacked over suspicions he had stolen silver trays from the work Christmas morning tea was justifiably dismissed, it has been found.
Greg Ngawhika was dismissed from a Penrose warehouse of Market Gardeners in February, where he had worked as a shift supervisor.
He subsequently took his case to the
Employment Relations Authority
(ERA), where member of the authority Robin Arthur found his claim of unjustified dismissal failed.
Ngawhika was fired by manager Kerry Baird, who believed he had stolen two silver trays from the warehouse at the Christmas morning tea.
Giving evidence to the ERA, Baird explained that on December 16 last year, the warehouse staff were treated to a morning tea in anticipation of Christmas.
The event was catered by an external company, and when the caterers returned the following day to collect their company's belongings, they found that two silver trays
were missing.
In his endeavour to find the culprit, Baird watched CCTV footage that had been recorded during the function.
The footage showed a person entering the office where the trays had been stored, and a person – who Baird thought to be Ngawhika – using light from a mobile phone to move around the space.
Ngawhika argued that his dismissal was unjustified because there was no "clear evidence" that he had taken the trays.
It was found that Baird's inquiry into the evidence on the CCTV was sufficient, as he his decision to terminate the employment had also been influenced by the answers given by Ngawhika when questioned about the missing trays.
Arthur ruled that neither the ERA nor Baird had to indisputably prove that Ngawhika had taken the trays.
The process carried out by Baird had reached the conclusion that it was very likely Ngawhika had taken the trays, and therefore the dismissal was justified.