Extra hours put in by overburdened staff could cause issues for HR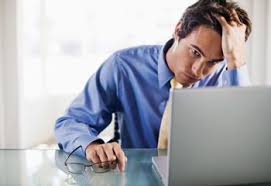 New research has revealed an alarmingly high number of employees are working through their breaks – but the extra hours they're putting in could end up causing problems for HR.
According to a study by office supply firm Viking, a worrying 67 per cent of UK employees said they work through lunch at least once a week.
The figure reached 80 per cent for employees aged between 24 and 34 and a further 14 per cent of respondents said they work through lunch every day.
Of the 1,500 office workers surveyed, many employees felt "they were expected to" work through breaks, "wanted to look busy" for managers and 38 per cent simply said they had "too much work" to fit in to the day.
Sherridan Cook, a partner with law firm Buddle Findlay, said employers could face risks if employees aren't given enough time to take breaks or the company culture suggests they shouldn't.
"Employers are required to provide rest and meal breaks that provide a reasonable opportunity for rest, refreshment and attention to personal matters so if employees aren't taking breaks and there hasn't been some other agreement between the employer and employee to compensate them for not taking breaks then the organisation would be at risk," he warns.
"If they're not compliant with the Employment Relations Act's requirements to provide breaks then what they do have in force wouldn't be enforceable and they could face a penalty of $20,000 if they're a company and up to $10,000 if the employer is an individual."
For workplaces where taking breaks can cause a logistical problem, Cook says employers should be sure to reach an agreement with employees.
"You might be a retail store where there's one person solely in charge for the day – in that case, the employer could agree with the employee that they can take breaks but have to be available to serve customers when they come in," he explains.
"The other alternative is to agree with the employee that they're compensated for not taking a break so you if the shop closes at 5 o'clock they may be paid until 5.30 because they didn't take a break during the day."
This, of course, could all change if New Zealand sees a Labour government come to power.
"When the first rest and meal breaks rules came in under Labour they were very prescriptive," says Cook. "They said you had to provide a 10 minute break morning and afternoon and a 30 minute break for lunch to anybody who worked an eight hour day."
National changed the rules, obligated employers to offer a reasonable opportunity for rest and refreshment and attention to personal matters.
"If we get a Labour government they will change it back, they'll get rid of what National have done and will go back to the more prescriptive approach," says Cook.
Related stories:
Why are so many Kiwis hurt on the job?
IRD faces court fight over psychometric tests