A former employee of a South Island ski club was awarded compensation after the ERA ruled that a recording of a phone call should have been considered before his dismissal.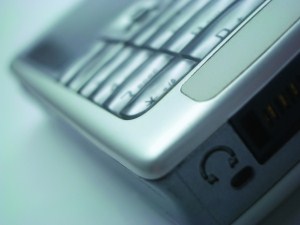 A ski club in the South Island has been slapped with a $16,000 fine over a dispute with a former employee about digging a track.
Manu Greer claimed he was unjustifiably dismissed and disadvantaged from his job as a senior ski patroller at Temple Basin Ski Club last year.
His case was heard by the
Employment Relations Authority
(ERA), which ruled that the club's management had failed to consider a phone call recording that would have disproved the company's claims that Greer behaved abusively.
The dispute arose after Greer put in three days of unpaid voluntary work while the skifield was closed.
As he was leaving, his manager Charlotte Berry asked him to help dig out a track for a group of students who were due to arrive the following day.
However, Geer argued with Berry, claiming that digging a track was "an exercise in futility" because it would be filled with the impending snowfall.
According to the ERA, Greer "took exception" at being told he had not dug the track to Berry's satisfaction, telling her he would fulfil her request once he was being paid.
Berry said she believed that because he was being provided accommodation for experience for an avalanche course, voluntary work was expected in return.
Greer claimed that Berry subsequently instructed him to pack his things and leave, adding that she would let him know if his help was needed after the next snowfall.
However, he heard nothing for several days, so Greer made a recorded phone call to Berry to question his employment status.
Greer also emailed a Temple Basin committee member, Martin Toon, which resulted in the termination of his employment.
Toon made four findings, which included a claim that Greer was confrontational towards Berry to the point where the club had no more trust or confidence in him.
The ERA hearing centred around the phone call between Greer and Berry about his employment status.
Berry alleged that Greer had been "abusive", and that the call "consisted of a personal attack on both my personality, mountain experience or lack of in his eyes and that I was a unfit person for the position with mental issues and a complex [sic]".
Greer denied these claims.
Appleton found that Toon dismissed Greer without considering the recording of this conversation, which would have proved Greer's innocence.
Appleton also found that Berry did not contact Greer when the skifield opened because she no longer wanted to work with him, despite Greer having relocated to be available for the season.
Appleton ruled that Greer had been unjustifiably disadvantaged because Berry's "unilateral decision" not to use him was in breach of the skifield's statutory duties.
Temple Basin Ski Club was ordered to pay a total of $16,069, including $5115 loss in wages, $2200 of lost benefits, $1500 for unjustified disadvantage and $6000 for unjustified dismissal.