Employers have their work cut out for them as new research shows New Zealand is in the most competitive hiring market since 2008.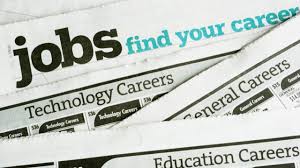 Kiwi employers may have their work cut out for them when it comes to retention and recruitment as one new study shows New Zealand is now in the most competitive hiring market since 2008.
The research, from global talent solutions firm Hudson, indicates a significant shift in jobseeker mind-set with many open to new opportunities – as long as the employer does the leg work.
Of the 1,500 professionals surveyed in New Zealand, almost half (46 per cent) considered themselves to be passive jobseekers – up from 35 per cent in the second half of 2016.
Meanwhile, the number of employees who describe themselves as active job seekers has dropped from 41 per cent to just 22 per cent.
"People are redefining what passive means," Roman Rogers, Hudson's regional general manager. "You've got this large pool of talent who are not necessarily actively looking to jump ship, however they are deliberately setting up job alerts and online digital profiles, and meeting with specialist recruiters, and then keeping an eye on what's out there so they don't miss out on a great opportunity."
According to Rogers, technology is a key area where employers should be looking to improve.
"Some organisations are struggling to fully leverage the tools available to find the best talent because the adoption of technology by prospective employees is more advanced than the utilisation of it by hiring managers," he says.
Rogers also says it crucial for employers to have a strong employment value proposition as employees continue to eschew salary in favour of workplace culture and flexible arrangements.
"Creating an appealing offering that engages potential hires with more than just salary is a must in this market," he says.
In fact, 'compensation' rated seventh in a list of factors that attract potential candidates to a company, according to a 2016 Hudson survey of candidates, coming behind work environment, work/life balance, a challenging role, advancement opportunity, the chance to make a difference, and flexible work arrangements.
"Cultural fit needs to be built into the hiring process from the get-go, so the right people are attracted to your organisation in the first place and are identified early on," says Rogers.
Recent stories:
How HR can really get to know a candidate
Changing workforce on the horizon
Starbucks makes political recruitment promise