15.8 million workdays were spent on sick leaves due to poor mental health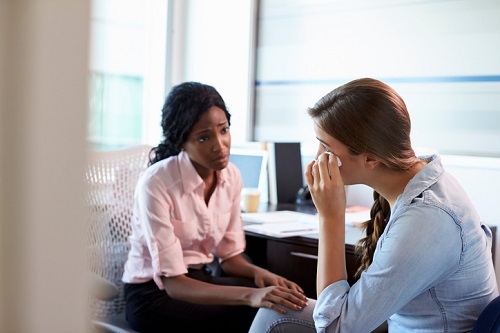 Only half (53%) of employees feel comfortable raising the issue of mental health at work – and those who do speak out end up facing more serious repercussions.
It's a "vicious cycle" that is unacceptable for business mogul Richard Branson, as one in four workers in the UK struggle with a mental health condition, including stress, anxiety, and depression.
In 2016, 15.8 million workdays were spent on sick leaves due to poor mental health.
"For businesses large and small, that's a real challenge," said the Virgin Group founder, who has been an advocate of employee wellbeing across his companies for years.
"Taking care of the mental health of staff, customers, and even the wider community should be a priority for any business," Branson said.
"I'm proud to say that some of the Virgin companies are doing wonderful work to make sure their staff and customers are well and feel taken care [of]," he said.
Virgin Australia, for its part, launched the Better Me app on mobile and the web for the health and wellbeing of employees. Virgin Active in the UK, meanwhile, partnered with Salary Finance to take a closer look at the impact of financial wellbeing on mental health.
"But there is always more that we could be doing," said Branson.
This week, Virgin Management met with people directors at the group of companies to ensure mental health challenges are detected fast and that "everyone in the Virgin family has somewhere to go when they feel their mental health is affected," he said.
"These examples present just a small snapshot of how business can engage on mental health and wellbeing," Branson said. "But what's important is that no business has any more excuses not to take action."