HRM chats to an employment lawyer about the risks and legalities involved in retracting a job offer.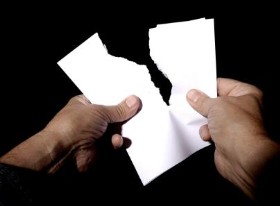 Are you aware of your obligations if you choose to retract a job offer before the candidate has commenced their new role? According to
Laura Scampion
, partner at DLA Piper, employers should tread very carefully in these cases.
"We often hear from employers who made a job offer only to realise that their budgetary conditions mean they no longer want that role in the organisation," she said.
"Where employers stand depends firstly on whether or not an employment relationship has been created – if this has already happened, the employee must be terminated following the relevant procedures that would apply to any other employment relationship."
According to Scampion, whether or not this relationship has been established can sometimes be a grey area.
"The Employment Relations Act defines an employee as a person intending to work," she explained.
"In most scenarios, a person who has been offered and accepted work will be seen as an employee due to the purely contractual principle.
Scampion added that a binding relationship generally exists where both parties have communicated their acceptance of it.
"However, there must be a mutual certainty of any terms laid out in that communication," Scampion continued.
"Often we see a condition of a job offer not being met – in this case, it can protect the employer.
"Employers should therefore make all job offers conditional, for example on a satisfactory background check or the granting of a working visa.
"If these conditions have been clearly communicated by the employer, then they can rescind the offer based on the fact that the employee failed to meet them."
Scampion also told
HRM
that another instance she tends to see is the rescinding of a job offer based on misrepresentation by the employee.
She gave the example of an employee who claimed to have held a previous position for 12 months, but when the employer made an enquiry with the former employer they discovered it had been a temporary role lasting mere weeks.
"The employer had already made the offer, but after conducting the reference check they were able to say that they were no longer capable of acceptance."
The most difficult situations involving the rescinding of a job offer, said Scampion, involve circumstances where the employment relationship has already been created.
"This is particularly true if an unconditional offer has been made," she told
HRM
.
"If the employee accepts the role and you subsequently find out that there's a reason they can no longer be given the role, it is irrelevant if you have communicated that acceptance – even before they begin working for you."
In this case, the employee will have to be terminated as you would terminate an employee who has been with the company for many years.
"If you've found out that the worker has misrepresented themselves in order to secure employment, you should invite the employee to a meeting on their first day explain that this is considered misconduct," Scampion advised.
"The difficulty is when the employer made a mistake in terms of hiring so there is no 'good' reason to terminate."
In this instance – for example if a budget error has been made, or the wrong skillset has been hired – you have to find a way to bring the employee into the organisation.
"If the employee is at fault, it's a fairly straightforward process; but if the employer is at fault, you really just have to get on with it," Scampion said.
"If you really can't afford to keep them on, redundancy could potentially be the answer, but this is a difficult process to follow as the employee is likely to push back."
"Be cautious," she continued. "If any conditions are to be made, ensure they are set out in the offer. Be clear in stating what the conditions are and the date by which they are expected to be met.
"If something comes up subsequently, you want to be able to rescind the offer with ease.
"Always remain aware of fact that the Employment Relations Act says an employee is a person intending to work."