New Zealand employers reveal their top HR priorities for 2013.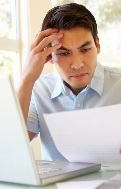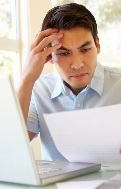 Close to one third of employers (30.8%) identify enhancing the productivity and performance of their employees as their top HR priority this year. More than half of employees have seen their workload increase, and more than a quarter are working more longer hours than they were a year ago.
These are some of the findings of the latest Hudson Report: Employment Trends 2013, for which the recruitment firm interviewed 971 New Zealand employers early this year.
Getting on for two thirds of those interviewed (61.8%) indicated that they would not be making new hires this quarter, while 30.4% did intend on hiring new staff. Other HR priorities, after enhancing productivity and performance, included:
Retaining staff (17.2%)
Staff development (16.9%)
Developing leadership capabilities (11.3%)
Attracting suitable staff (11.0%)
Restructuring (8.2%)
Roman Rogers, executive general manager – Hudson New Zealand, said most companies are asking more of their people. However, he recommends that employers focus on strong leadership, employee engagement, staff retention, and ensuring staff have the right capability to improve performance and productivity. "Cloud-based and other new technology platforms and evolving work practices are also having an impact on productivity with organisations achieving gains of as much as 25% to 30% through remote working environments," he added.
The picture does vary, however, from region to region, according to Rogers. "Christchurch is going from strength to strength, while in the upper North Island, as long as there's a concern about the future, there will be a problem with hiring," he told NBR's BusinessDesk. He put the Christchurch success story down to the Canterbury rebuild after the February 2011 earthquake.