The rising backlash over interview overkill has People Central director Steve Evans questioning what is causing the trend and the damage it is doing to the recruitment process.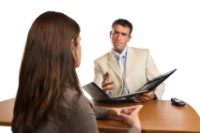 Excessive requests, endless phone calls and requirements to jump through hoops are all hallmarks of candidate and interview abuse which has been attracting headlines of late.
A recent article on BBC Capital catalogued a series of experiences of US and UK job applicants being put through tortuous and protracted multi-stage selection process, only to come second place, or even be offered a job with an employer they no longer wished to work for. This had me questioning – as the core of my business is assisting hiring managers and HR departments in making strong selection decisions, often utilising challenging candidate assessment techniques – whether we were participating in such abuse. Closer examination eased my mind but flagged the causes, and the potentially costly negative impact on an 'employer of choice' brand of the issue.
Whilst the examples highlighted in the BBC Capital article were extreme, I was able to recount a number of first hand similar stories from New Zealand candidates we meet in the course of our operations in the past year. From those observations I identified five main causes for interview and candidate abuse.
Hiring managers not knowing what they are looking for in the beginning seems a common theme. The requirements of the role evolve as candidates are interviewed, leading to inevitable second or third interviews to address a growing list of essential and desirable attributes.
The growing cast of managers with a stake in the roles success was a close second. For example the hiring manager conducting the first interview cannot make a selection decision until the Sales or Operations Manager has met the candidate too, also leading to extra interviews.
Ill prepared and poor interviewers were mentioned often. There were too many occasions of interviewers who obviously had not read CV's, Cover Letters or Application Forms before the interview, leading to insufficient information gathering and, yet again, subsequent interviews. This was particularly prevalent in phone-screening interviews, which has an ironic twist given they were introduced to streamline selection processes.
Testing for testing's sake was also put forward as a cause. This is essentially putting candidates through uniform testing processes because that's what they do, rather than selecting testing and assessment applicable to the job.
And finally meddling HR departments were also mentioned too often. Having gone to great lengths to devolve the recruitment and selection function to line managers over the past twenty years, HR departments often seem incapable of not getting involved, usually with yet another interview to string the process out for arguably little benefit
.
So what is the impact of interview and candidate abuse? The common themes from New Zealand candidates were damage to employers' image, loss of quality candidates and 'Demoralised Recruits.
Firstly damage to the employers' image. That all important 'Employer of Choice' badge gets tainted pretty quickly when disengaged candidates take to social media to relay their experiences on Linked-In groups associated with their profession.
This must lead to a loss of quality candidates; both those in a selection pipeline that seemingly has no end, and talented people who take an employer off their list of places they want to work. But perhaps the most alarming was a description of 'Demoralised Recruits'; describing people who accept the job offer, but join the employer with diminished faith or trust in managers that hired them, or the employer that allowed such selection processes to develop.
To avoid interview and candidate abuse hiring managers firstly need to know what they are looking for before even writing the recruitment advertisement. Review the existing position description. Does it reflect the role you want to fill? If not, update it and get support in conducting meaningful job analysis.Then determine who needs to be involved in the final selection decision before short-listing candidates. A strong position description should clearly identify the stakeholder relationships associated with the job, and therefore who needs to be on the one final interview. This should be followed by select testing and assessment that is relevant to the role, and should be done in timely fashion. Expectations with the candidate should be set from the outset, both in terms of the selection steps and likely timeframe to complete the process.
And HR should ask itself if they are abiding or hindering the selection process. Where the recruitment function has been (successfully) devolved to hiring line managers, HR's value is better placed in the job analysis elements of determining what you are looking for in candidates. Where a more 'Personnel Management' function prevails, then involvement in supporting hiring managers in the interview room is likely more valuable.
Steve Evans is the founder and director if
People Central
which offers psychometric testing and assessment to businesses. He was the founding President of the Hawke's Bay HRINZ Branch in 2010 – 2013 and past national HRINZ board member.