The company's strong reputation and focus on technology is particularly meaningful for its staff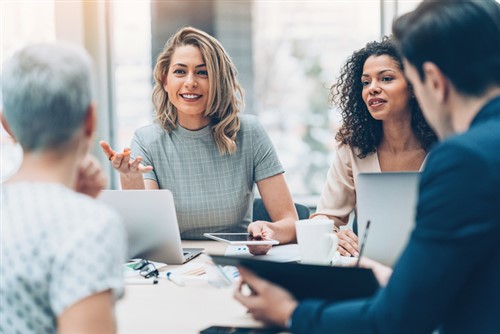 A focus on technology, a strong reputation and financial stability are just some of the reasons why Air New Zealand has been announced as the most attractive employer in the 2018 Randstad Employer Brand Research Report.
Air New Zealand's chief executive officer Christopher Luxon said that the award clearly reflects the efforts of their nearly 12,000 employees who "play an integral role" in upholding their strong reputation.
He added that recognition for the airline's strong reputation and focus on technology is particularly meaningful for its staff.
"Our focus on innovation and technology is very much driven from within the organisation, and our employees play a huge part in consistently improving the way we do things for our customers," said Luxon.
The Department of Conservation was ranked second most attractive employer in New Zealand for the second year in a row, valued for giving back to society, providing interesting job content and reputation.
Moreover, the Ministry of Business, Innovation and Employment took out the third spot and was valued for being financially healthy, job security and career progression.
The most attractive industry in New Zealand was education and training (36%), followed by professional services and public services (33%) in joint second place, with information technology and telecommunications coming in third (31%).
Katherine Swan, country director of Randstad New Zealand said Air New Zealand is an iconic brand and "continues to set the standard for what a great airline should be".
"It's no surprise that New Zealanders have reacted so positively for the second year in a row," said Swan.
"Their focus on technology and solid financials have set it apart once again as a great place for Kiwis to work and develop their careers."
The research also identified what job seekers and employees look for in an employer. While financial stability and reputation are increasingly important to Kiwis, work-life balance is the single most important reason for employees to choose their employer (46%).
It is most highly valued by workers aged 25-44 (57%) compared to their younger and older peers. Here, women (57%) place more value than men on good work-life balance (52%). This corresponds with NZ Ministry for Women research which states that one in three employed women work part-time.
"In 2018, achieving greater work life balance was one of the most important factors for employees when choosing a career. This 'work to live' employee mindset reinforces the importance of companies having solid policies in place for flexible working, if they want to remain competitive and retain great people," said Swan.
New Zealand's Top 20 Most Attractive Employers

1. Air New Zealand

11. Coca Cola Amatil

2. Department of Conservation

12. Massey University

3. Ministry of Business, Innovation & Employment

13. University of Otago

4. Healthcare of New Zealand

14. New Zealand Police

5. TVNZ

15. Ara Institute

6. House of Travel

16. Dept. of Internal Affairs

7. Deloitte

17. Fonterra

8. AUT University

18. Victoria University of Wellington

9. New Zealand Custom Service

19. Ministry of Education

10. Flight Centre NZ

20. Millennium and Copthorne Hotels
What employees in New Zealand seek vs. what employers in New Zealand offer

1.Salary & Benefits: 57%

1. Financially healthy

2. Work-life balance: 55%

2. Latest technologies

3. Job security: 46%

3. Job security

4. Pleasant Work atmosphere: 44%

4. Good reputation

5. Career Progression: 40%

5. Career progression
New Zealand's Top 10 Most Attractive Industries Awarded by Randstad in 2018
1. Education & Training Services: 36% down 3%
2. Professional Services: 33% no change
2. Public Sector: 33% up 3%
4. Information Technology & Telecommunication: 31 % down 1%
5. FMCG: 30% down 2%
6. Wholesale & Retail Trade: 29% up 2%
7. Media: 29% down 4%
8. Healthcare: 29% up 2%
9. Transport & Logistics: 28% (no change)
10.Banking & Financial Services: 28% down 1%