The movement to improve New Zealand's workplace health and safety record has been bolstered by the launch of a new association.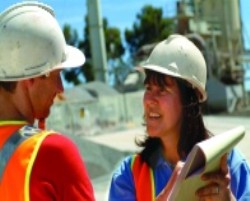 Health and safety personnel now have a new organisation to turn to for advice and support on workplace issues.
Health and Safety Association of New Zealand's (HASANZ) main goal is to raise professional standards across the occupational health and safety sector to provide healthier and safer workplaces for New Zealanders.
It has been established in response to the findings of the Taskforce on Workplace Health and Safety following the Pike River mining disaster and the Government's resulting Working Safer package of reforms (2013). The reforms included a commitment to set up a representative body for health and safety professionals to help prevent serious harm and fatalities at work.
Founding member organisations of the new body include: the Australian/New Zealand Society of Occupational Medicine, Human Factors and Ergonomics Society of New Zealand, Maintenance Engineers Society of New Zealand, NZ Institute of Hazardous Substances Management, New Zealand Institute of Safety Management, NZ Occupational Health Nurses Association, NZ Occupational Hygiene Society, New Zealand Safety Council, New Zealand Society of Physiotherapists (Occupational Group) and Occupational Therapy New Zealand.
George Adams, Chair of the Independent Forestry Safety Review and of the Occupational Health Advisory Group set up by WorkSafe NZ, who launched the association last week, said that businesses wanted clarity on how to deliver against the new accountabilities for workplace health and safety and this association will be vital in delivering that.
HASANZ representative and New Zealand Institute of Safety Management National Manager Tony Rigg added a priority for the association is improving access to quality advice for businesses by creating an online register of competent health and safety professionals.
"It's important that people have confidence in the health and safety advice they receive," Rigg said. "It's also important they know where to go for reliable information. Working together with industry and government, HASANZ will enable workplace health and safety professions to provide better guidance and support to employers and workers for the benefit of all New Zealanders."
For more information go to www.hasanz.org.nz or email info@hasanz.org.nz