Two businesses have been hit with large reparation bills after incidents at their premises left employees with life-changing injuries.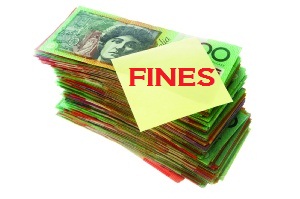 Two businesses have been handed hefty fines and ordered to pay reparations following incidents in which workers were maimed by machines without guards. And the sentencing has prompted Worksafe New Zealand to remind businesses about the necessity of machinery guards.
Gourmet biscuit and condiment manufacturer Meycov Food Limited, who trade as Rutherford & Meyer, has been fined $12,500 and ordered to pay reparation of $45,000 following an incident in which an employee was burnt by a biscuit baking machine on 10 January, 2014.
The employee was cleaning the machine during a cooling down period when her overall got caught, causing her arm to be trapped between a baking plate and part of the machine's framework. The victim's arm was trapped in the machine for 40 minutes until the machine was eventually dismantled. An ambulance wasn't called until after 20 minutes and several unsuccessful attempts to remove her arm. She also remained without pain relief for 40 minutes as the ambulance got lost on its way to the address.
She sustained substantial skin-loss to her right forearm and burns to the underlying tissue and has since undergone three surgeries to remove dead tissue and muscle, as well as major skin-grafting work. She is facing further surgeries.
WorkSafe New Zealand said the incident would have been avoidable had the machine's guard been in place. Their investigation found there were no written procedures for cleaning the machine and that the guards on the machine were left open during production and cleaning. The keys to the guard were also left in the machine instead of only being accessible to authorised staff.
"The manufacturer's guard – the standard guard that came with the machine – was removed in order to enable easier cleaning," Keith Stewart, WorkSafe New Zealand's Chief Inspector, said. "Had the guard been in place, then the victim's hand would not have been caught and ultimately burnt. Any cleaning should have been done with the baking plate cool and the machine locked out."
Grove Hardware Limited, trading as Mitre 10 MEGA Glenfield, has also been fined $39,450 and ordered to pay reparation of $20,000 after an employee had two fingers partially amputated and a nerve severed on another finger by a saw. The 16-year-old employee spent nine days in hospital as a result of his injuries.
According to WorkSafe the saw had been initially guarded by perspex blade guards, however they kept breaking. A few days before the incident in March, the guards were replaced by two steel guards which were incorrectly installed and kept jamming. The right hand guard was then removed and the left hand guard was left stuck in an upright position leaving the rotating cutting blade exposed.
WorkSafe's investigation also found that a key used to unlock the saw was easily accessible to all workers –it should have been restricted to trained or authorised operators only. At times the key was also left in the saw.
"Grove Hardware should have ensured that the saw was guarded, that the guards were correctly installed and that there was an effective system for training operators," Stewart said. "The Duty Manager's log book and weekly checklist contained a check for the saw that 'all guards should be attached and in good working condition'. Under the corrective actions section it said 'unsafe machinery must not be used until repaired'. This was signed off by the defendant but was clearly not monitored or implemented."
Stewart that serious workplace injuries are often caused because of inadequate machine guarding or machines not being used properly and it is important that health and safety systems are in place to protect workers, particularly young employees.