Several spy agencies have admitted using the female-friendly platform in a bid to attract potential "Jane Bonds."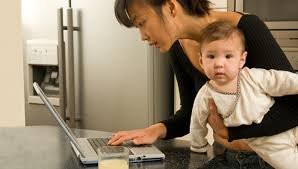 British intelligence agencies are altering their applicant requirements and advertising on female-friendly websites in a bid to balance out the currently male-dominated workforce, it has been revealed.
MI5, MI6 and GCHQ all recently admitted to using Mumsnet to find female spies – nicknamed Jane Bonds – while some agencies are targeting older women working in social care who may be bored with their careers.
The change in tact comes a year after intelligence bosses received an official recommendation, advising them not to exclude certain demographics in the recruitment process.
"The agencies should explore groups other than graduates," the report stated. "Women or mothers in middle-age or mid-career, who may have taken some years out to bring up children, may offer an untapped recruitment pool."
Clearly taking the advice on board, GCHQ and MI5 have now both dropped the requirement for a 2:1 degree from their key recruitment schemes, preferring life experience and "emotional intelligence" instead.
It's also been reported that agency recruiters have been given unconscious bias training to prevent them from side-lining older women or those who may be considering children.
The report also revealed that MI5 has set itself a target of a 45 per cent female workforce by 2021, while GCHQ has changed maths recruitment criteria for some posts and has seen applicants by female staff increase by 40 per cent.
The organizations are also emphasizing the family-friendly perks available, such as flexible working and allowing new mums to bring their children to so-called keep-in-touch days in the office.
"Half the population are women so this is a recognition that the intelligence services must respond to the population within which they operate," said MP Gisela Stuart, a member of the intelligence and security committee.
More like this:
"Have you ever killed anyone?"
How perfection can lead to a toxic work culture
What are the critical issues facing HR?