The legal masterclass was praised by many who attended the Auckland event earlier this month – now it's set to venture further south.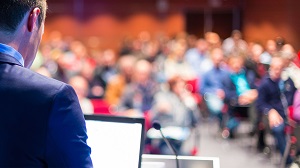 A leading HR event is set to continue its run across New Zealand after receiving first-rate reviews from professionals who attended the Auckland conference earlier this month.
The Employment Law for HR Managers Masterclass has been confirmed for both Wellington and Christchurch with senior figures from a number of New Zealand's top law firms due to offer their advice.
Topics will cover best practice when it comes to disciplining 'toxic' employees, conducting workplace investigations, and dealing with mental health or absence management.
The event will also feature sessions covering the recent amendments to the Employment Relations Act as well as updates to the Health and Safety at Work Act.
"The calibre of speakers from top law firms in Auckland was excellent," said Linda Pope, founder of Pope Personnel and previous attendee. "The advice given was of high quality."
The managing director of applied medical also praised the event and encouraged other employers to attend.
"Given the complexity of the NZ labour laws and Worksafe laws, the presentations were extensive in outlining the pitfalls for business and the processes that need to be followed – a must for all businesses to attend."
More information about the Employment Law for HR Managers Masterclass can be found online, as well as a full speaker list and event agenda.