Changes to state laws in Wisconsin have given employers the right to ask staff to work a seven-day week – but one academic has warned that companies should be wary of the downsides.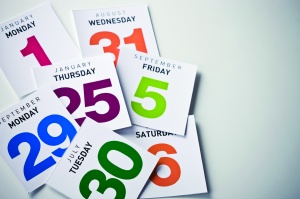 Employees in Wisconsin can now legally work seven-day weeks without partaking in a 'day of rest'.
According to
Business Insider
, the change comes after Wisconsin Governor Scott Walker approved the state's budget earlier this month.
During the approval, Scott removed a provision that stated factory and retail employees were required to take a full 24 hours off of work every seven days.
Employees cannot be forced into working a seventh day – employers are simply able to request that employees work a full week, and workers have the ability to opt in or out.
Consequently, employers could add more hours to existing employees' schedules instead of hiring additional workers.
But concerns have arisen that the changes could lead to increased work-related illness and decreased productivity.
"There's really good health and safety research reasons for not having people work so many hours or days in a row without any time off for rest and recovery," said Lonnie Golden, a professor of economics at Penn State Abington who authored a study on the relationship between working hours and productivity.
Golden's report also outlined some serious pitfalls to physical and mental health which can stem from working long hours, such as fatigue, stress and symptoms of depression.
Golden said that in Wisconsin, people could end up working 11 hour shifts with no rest for two weeks straight as a result of the legislative changes.
"There's a lot of evidence that people under those kind of working conditions … are not even aware of the downsides to their performance, to their alertness, and ultimately to their productivity if they're not taking sufficient rest," he added.
So if an opportunity arises to earn more, employees are likely to take it — to their own detriment and to their employer's.
Golden also said he suspected that despite the extra work being voluntary, some workers would be coerced into accepting it.
For example, he said, employees could continue to accept the extra hours out of fear of being passed over for the same opportunities in the future.
However, while it is possible that working hours will increase, Golden argued that it was unlikely that many Wisconsin companies would be asking workers to work 14 days straight.
While employers might see the decision as a way of boosting profits, Golden suggested that exploiting the new allowance "would come back to haunt them".