The ERA recently found that a man who racked up $23,000 on his work phone had been justifiably dismissed.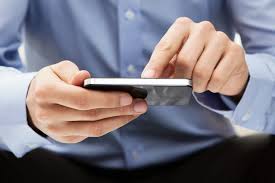 The
Employment Relations Authority
(ERA) has ordered a company to pay compensation to a man who was sacked after racking up a $23,000 bill on his work phone – although it agreed his dismissal was justified.
The employee – whose name is suppressed – built up the charges by leaving the phone's international roaming device on during a three week holiday to Sri Lanka.
His boss confronted him when he returned to work at Mighty River Power in Hamilton.
The ERA found that the man's dismissal was justified as he had been careless, but order Mighty River Power to compensate him $6000 for failing to allow him to explain the charges.
This, the authority found, caused "loss of dignity and injury to his feelings".
Spark, the provider of the employee's mobile service, asserted that it had sent him a text early in his holiday that explained he was accumulating thousands of dollars' worth of roaming charges.
However, the authority found that this could not be satisfactorily established.
"After Mighty River Power challenged the charges sometime later, Spark advised such a text had been sent but no proof of its despatch or receipt was provided," the Authority member concluded.
The company's application to have its former employee pay back the $23,356 bill was rejected.