Most sectors are seeing a boom in demand, while hiring of HR professionals lags behind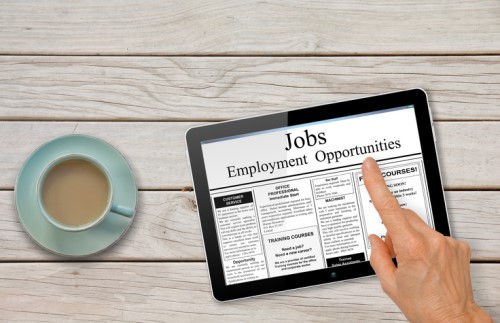 Online job advertisements picked up 0.4 per cent in August and 10 per cent over the year, the Ministry of Business, Innovation and Employment said Wednesday.

The numbers were tracked from four internet job boards: SEEK, Trade Me Jobs, Education Gazette and KiwiHealth jobs.

The ministry's labour market trends manager, Nita Zodgekar, said the ad increases were "across a wide range of industries, occupations, regions and skill levels reflecting the continuing high demand for labour in New Zealand."

Month-on-month vacancies increased in all eight industry groups. The largest contributors were construction and engineering (up 1.3 per cent) and information technology (up 1.0 per cent).

Year-on-year, construction and engineering vacancies saw the biggest increase at 21.4 per cent.

Other industry groups are:
Accounting, human resources, legal and administration (0.7% monthly, 1.3% annual)
Education and training (0.9% monthly, 9.6% annual)
Healthcare and medical (0.1% monthly, 3.1% annual)
Hospitality and tourism (0.2% monthly, 8.6% annual)
Sales, retail, marketing and advertising (0.3% monthly, 4.7% annual)
Others (0.4% monthly, 20.3% annual)
Vacancies were up in seven out of eight occupation groups. The largest increases were for machinery drivers (up 2.0 per cent) and technicians and trades workers (up 1.0 per cent).The one group that saw a decrease was clerical and administration (down 1 percent).

Against August 2016, the increase in vacancies for machinery drivers and operators was also the highest at 31.5 percent, followed by labourers at 24.5 percent. Despite the drop this month, vacancies for clerical and administration remain up year-on-year by 2.0 per cent.

Other occupation groups:
Managers (0.5% monthly, 7.5% annual)
Professionals (0.5% monthly, 6.5% annual)
Technicians and trades workers (1.0% monthly, 11.8% annual)
Community and personal services (0.6% monthly, 5.0% annual)
Sales (0.2% monthly, 9.7% annual)

Across skill levels, largest increases were seen in vacancies for unskilled (up 0.9 per cent month-on-month, 16.9% year-on-year) and semi-skilled (up 0.7 per cent month-on-month, 10% year-on-year) workers.

The number of vacancies also increased in all ten regions, with the biggest increase seen in Nelson/Tasman/Marlborough/West Coast area, which went up by 2.0%. Vacancies here also increased 36.3 per cent compared to the August 2016 numbers.

Job vacancies are seen as a good indicator of labour demand, which in turn shows economic changes resulting in job openings for people to produce goods and services.