The Australian airline's bid to have an earlier court ruling overturned was rejected in the Supreme Court on Friday.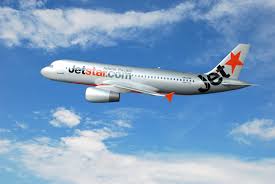 Aussie airline Jetstar has lost an application in the Supreme Court to appeal a decision that found its employees must be allowed rostered breaks.
The dispute was made public in 2012, when pilot Richard Greenslade took the case to the
Employment Relations Authority
(ERA), where he sought confirmation that rostered rest and meal breaks had to be enforced as a part of his employment agreement.
Kiwi pilot Greenslade lost his initial bid in the ERA, but won a subsequent case that was heard in the Employment Court in 2014.
On Friday, the Supreme Court ruled in Greenslade's favour.
The airline had argued that rest and meal breaks are enforced by Australian civil aviation legislation, and therefore do not need to be included in employment contracts.
However, the Judges ruled in favour of the Employment Court's earlier decision, stating that Jetstar's application of Australian civil aviation legislation to New Zealand's Employment Relations Act was "strained".
Jetstar's application for appeal was dismissed, and the airline was ordered to pay legal costs to Greenslade.