Continuing headwinds are affecting the car industry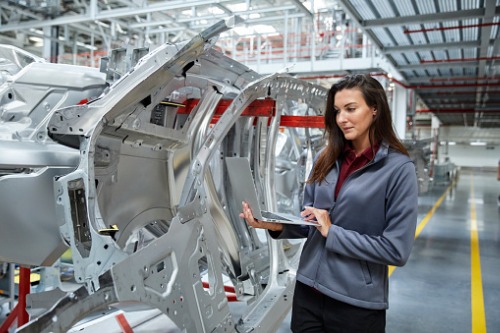 Jaguar Land Rover (JLR) is cutting down its five-day work schedule to only three days per week from October until Christmas as the company reviews its production.
The decision will affect 1,000 employees, or half of the workforce at JLR's Castle Bromwich plant in Birmingham, UK. The workers will continue to receive full pay, the BBC reported.
"In light of the continuing headwinds impacting the car industry, we are making some temporary adjustments to our production schedules at Castle Bromwich," the company said. The review aims to "ensure market demand is balanced globally."
"We are, however, continuing to over-proportionally invest in new products and technologies and are committed to our UK plants, in which we have invested more than £4bn since 2010 to future-proof manufacturing technologies to deliver new models," JLR said.
The carmaker earlier warned a "bad Brexit deal" could jeopardize the company's investment plans, slash £1.2bn (US$1.58bn) in profit yearly, and force it to shut down factories. It employs about 300,000 workers directly and across supply chains.
"If I'm forced to go out because we don't have the right deal, then we have to close plants here in the UK and it will be very, very sad," CEO Ralf Speth told The Financial Times. "This is hypothetical, and I hope it's an option we never have to go for."
In April, Jaguar announced it would no longer extend the contracts of 1,000 temporary hires.