Should it fall on the shoulders of HR to develop and implement a culture, or is it the responsibility of the wider leadership team?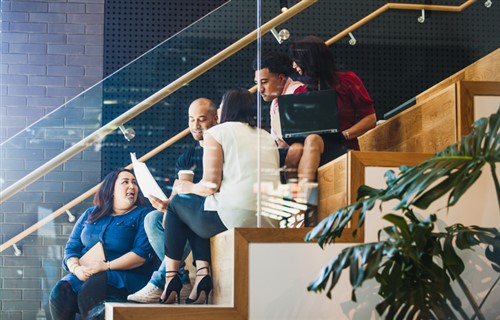 Culture is not just the responsibility of HR, it belongs to everyone within the organisation, according to Mas Bianchi, executive director people, culture and brand at Communicare.
Bianchi told HRD that the role of HR is to ensure that everyone, including the most senior members of an organisation, understands the importance of living the values and their role in cultural alignment.
"Culture can permeate through different forms such as subcultures that exist as a result of people who have informal power and play an influential role in teams," said Bianchi.
"While leaders have greater responsibility for culture, due to informal power structures and the existence of subcultures that can prevail and be enduring, culture belongs to all members of the organisation."
Jarrod McGrath, founder of Smart WFM added that "they say culture is what happens when no one is looking".
According to McGrath, culture manifests itself through our ideas, actions and words in the workplace, at home and throughout our everyday lives.
"In business and organisational culture, HR must play a key role because businesses are about people," he said.
"Technology can be a powerful force for change in an organisation's culture, but it must be balanced and people-focused to ensure that change is positive.
"Communication between HR and leadership is vital here, and both the challenges and opportunities presented by the digital workforce might be served by a new role: chief workforce officer."
While HR may have once been seen as the 'gatekeeper' of culture – thankfully this is not the case today, added Trudie Harriman, Qantas' head of people and culture, customer operations and offshore regions.
"I believe we need to be a conduit that tells the story of our people's experience, as well as a custodian of the levers that can help drive an improved culture, ensuring we support our organisational vision or objectives."
Harriman said that ideally, HR leaders feel enabled and empowered to seek out data and insights from up/down, across and outside the organisation.
"We use this knowledge to connect the dots for our leaders to ensure that, through our people, we're continually exceeding our customers' expectations."