It seems everyone and their uncle is being blamed for rising immigration but could workplace drug testing be the real culprit?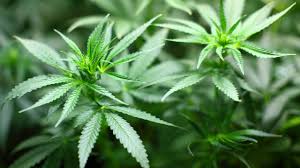 From lazy Kiwis with a poor work ethic to
greedy employers
with shallow pockets – it seems everyone and their uncle has been blamed for New Zealand's record immigration figures – but could workplace drug testing be the real culprit?
Prime Minsiter John Key claims the nation has no choice but to rely on foreign nationals because workplace drug tests – are keeping too many skilled New Zealanders out of employment, even when they're just smoking cannabis in their personal time or for medicinal purposes.
"Go and ask the employers, and they will say some of these people won't pass a drug test... some of these people will claim they have health issues later on," Key told Radio New Zealand.
"So it's not to say there aren't great people who transition … to work, they do, but it's equally true that... they just can't muster what is required to actually work."
Government figures show a record 69,000 people moved to New Zealand last year and 200,000 people received temporary work visas.
Richard Wagstaff, from the New Zealand Council of Trade Unions, criticised Key's claims and said his comments were no more than a political stunt.
"Demonising New Zealand workers and not giving them a shot at these jobs and creating reasonable jobs is the wrong way to go," he added.
Recent stories:
Union blames immigration on "employer greed"
Do CEOs who swear make better leaders?
How well can you read your employees' cues?