Statistics have shown that jobseekers in New Zealand are casting their nets outside of the country's biggest city.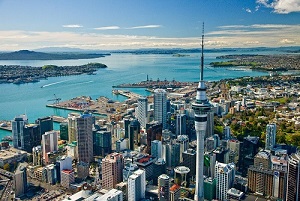 New data has suggested that Auckland could be overthrown as the go-to location in New Zealand for those seeking career moves.
Aucklanders are casting their eyes away from the city for work, with the number of people based in the region looking elsewhere up by almost 50% from last year.
According to figures from
Trade Me
, around 13% of job applications submitted by Aucklanders in the last year were for jobs outside of the region.
Many of those were cases of Auckland-based job seekers applying for positions in the Waikato region – this scenario saw a boost of 81% over the last 12 months.
Peter Osborne, head of jobs at Trade Me, said the data was reflective of increasing pressure on the cost of living in Auckland.
"People are really feeling the pressure... and are very keen to look elsewhere," he said.
The number of Aucklanders applying for jobs in Canterbury was up 45%, while the number applying for roles in the Bay of Plenty increased by 32%.
"Over the last quarter, we certainly saw a bit of the hitting of the brakes," Osborne said.
According to Trade Me's figures, the number of new roles around New Zealand increased by just 1.2%.
In the IT sector, the number of people applying for new roles was up 78% – however, the number of positions available fell by almost a third in the same period.
Osborne said that this meant employers would be able to slow down on raising salaries.
"A reduction in the number of jobs advertised there will certainly have an impact on overall salaries," Osborne said.
The pay for jobs listed on Trade Me was also taking steps back in Auckland, with a long term impact on the benchmark for Kiwis' salaries.
In Auckland, the average advertised pay fell by 4%.
The regions with highest average advertised pay were:
Wellington City $75,484
Auckland City $71,546
Christchurch $58,266
Waikato $57,902
Central Hawke's Bay $57,735
Regions with lowest average advertised pay:
Tasman $49,279
Horowhenua $49,493
Hurunui (Canterbury) $49,726
Waimakariri (Canterbury) $49,769
Waitaki (Otago) $50,024