Plus latest figures show businesses are upbeat about recruitment and New Zealand employment confidence has risen.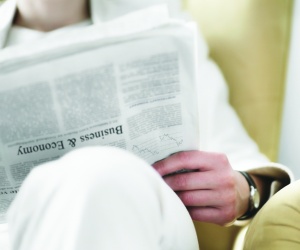 Farm company fined over tractor death
Waikato company Sundale Farms Limited has been fined $25,400 over the death of a worker killed by a runaway remote controlled tractor.
Gursharan Singh was on his second day on the job harvesting broccoli in March last year when he was pulled under the wheels of a tractor at Sundale Farm's Pukekawa farm. He was attempting to reach the tractor's controls after it had accelerated unexpectedly and was caught by the left hand rear wheel of the tractor, pulled to the ground and run over.
Sundale Farms pleaded guilty to one charge under the Health and Safety in Employment Act of failing to take all practicable steps to ensure Singh's safety.
WorkSafe
NZ's chief investigator, Keith Stewart, said Singh was under the influence of alcohol at the time of the accident and was acting contrary to instructions. But Sundale Farms could have taken a number of simple steps to make its operation safer.
YWCA Equal Pay Awards
YWCA has launched the national inaugural
YWCA Equal Pay Awards
to recognise best practice among business leaders actively addressing equal pay within their organisations.
The
awards
will acknowledge those on the journey to address equal pay. Those wishing to enter must demonstrate best practice in processes, cultural intent and commitment to addressing equal pay within their organisation. The
entries
will be judged by a panel of experts from Human Resources and consultative fields including Coco-Cola Amatil NZ Ltd, GM Human Resources Martin King and dsd Consulting Ltd Director Susan Doughty.
Entries close Monday, 26 May, with winners announced on Thursday, 12 June.
For more information, entry details and criteria visit
www.ywcaequalpay.org.nz
.
Businesses upbeat about recruitment
More businesses found it easier to fill vacancies in 2013 according to Statistics New Zealand. Only a third (31%) of businesses reported vacancies were hard to fill in 2013, down from 47% in 2008.
These results come from the Business Operations Survey: 2013, which collects information from businesses with six or more employees.
Reasons vacancies were hard to fill were applicants' lack of character, experience, or qualifications, however in 2013 these factors were less of a problem than in 2008.
"Due to the larger pool of people applying for these jobs, businesses can more easily find the right people for the right job," manager of business performance Hamish Hill said.
NZ employment confidence lifts
New Zealand employment confidence rose in the first quarter and households became less negative about job opportunities according to the Westpac McDermott Miller Employment Confidence Index.
The index rose to 109.4 in the first three months of 2014, from 103.4 in the final quarter of 2013.
The index is now at its highest level since the global financial crisis and ensuing recession although it is still weaker than before the recession hit, according to Westpac chief economist Dominick Stephens.
While households' perceptions of current job opportunities improved to the best reading since December 2008, it is still deeply negative at a net -32% from -46.9%.
Expectations for job opportunities a year ahead were unchanged at -3.4percent, while own job security improved to 16.8%, the highest since September 2009, from 10%.
The Waikato showed the biggest gain in employment confidence, rising 18.9 points to 115.2, the highest of any region. Confidence rose 9.8 points to 113.1 points in Auckland and slipped 1 point to 114 in Canterbury. Taranaki/Manawatu fell 2.1 points to 97.8 and Bay of Plenty dropped 14.7 points to 96.1, the only two regions to register below 100 in the latest survey.