One industry specialist says some NZ businesses are struggling to find the right balance when it comes to background screening.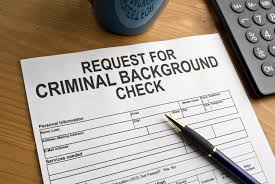 Organisations in New Zealand are finding the balance between undertaking criminal conviction history checks on existing and prospective candidates, and managing the process directly with the Ministry of Justice, is not helping their cash flow, according to WorkPro a specialist in online background screening.
Tania Evans, WorkPro founder, said that organisations which have arrangements in place directly with the Ministry and pay up-front for the annual estimated usage, could be an unnecessary drain on cash for the business.
"In dealing directly with the Ministry, not only are they paying up-front for their annual estimated usage but also having to choose only one level of service for their criminal checks for the entire year ahead. When an organisation uses WorkPro, they can choose the level that suits them for each check – standard or priority service – and it is better for their cash flow, as we invoice on usage monthly in arears" said Ms Evans.
The new Ministry of Justice criminal conviction check now offers two levels of criminal conviction history check: a 'standard' check and a new 'priority' check. The new priority service is a paid service, with a guaranteed 5-day turnaround. The existing 'standard check' is a free 20 working day plus turnaround option.
"Choosing the level of service and quantity of checks upfront unfortunately doesn't fit with the unpredictable nature of business. For example, we know that some jobs are in high demand and short supply, such as Solution Architects, and organisation's need to make an offer quickly in order to retain the candidate – balancing this with meeting compliance. Conversely, other roles may have greater supply and less demand so a 20-day free option may suffice. One level of service for criminal checks doesn't match the recruitment needs of business," said Ms Evans.
"We work with many organisations in New Zealand who have found themselves:
out of pocket having paid for the premium price checks that they don't end up using;
they selected the free standard level of checks which means they could lose good candidates who take another role instead of waiting 20 days for the criminal checks, or
they did not order enough checks and the organisation uses up all their checks before their 12 months is up," said Ms Evans.
"For recruitment companies this has a twofold impact - on their business and that of their client's," said Ms Evans.
To assist organisations ensure they screen new talent effectively without hurting cash flow, WorkPro has introduced a new service that enables organisations to select a flexible level of check.
"We have developed a simple on-line application process where the employer can choose the service level they require for each check. As an approved Third Party of the New Zealand Ministry of Justice, the organisations we work with know that our streamlined process to manage criminal conviction history requests is fully compliant. Companies who have made the switch to WorkPro, are already seeing huge benefits in operational efficiencies, cash flow and reputation. WorkPro can help them manage their Ministry of Justice checks better and faster," Ms Evans.
WorkPro is a specialist web based screening and induction solution that aims to gets people 'work ready'. Providing services across Australia and New Zealand, WorkPro is fast-becoming the most powerful web-based employee screening, induction, compliance & information management solution available. For more information visit
www.workpro.net.nz
Recent stories:
Inside NZ's "most improved" workplace
'Turn your employee's work into a winnable game'
Kiwi bosses care more than Aussie counterparts