HRM caught up with a leading figure in the health and safety field to find out how things have changed over the past year.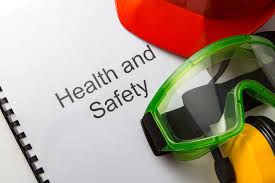 It's been almost a year since the Health and Safety at Work Act came into play and the feathers that were first ruffled seem to have finally settled – here, one leading expert explains how things have changed over the last 12 months.
"The general feeling is that it's made people re-evaluate or review their level of compliance – not just with the new act but in general," says Terry Johnson, director of Simpson Grierson's health and safety advisory services.
While different organisations will always have varied approaches to health and safety, Johnson says employers of all inclinations have been revisiting their policies and checking their compliance.
"I think organisations that were already conscious and quite active in the health and safety space – the ones that were at the forefront in New Zealand in terms of health and safety – they've still taken a step back to review their levels of compliance to the new regulations and legislation," he says.
"For those organisations that may have been conscious around health and safety but not as active, same thing, everyone's tended to do that," he continues. "There are also some organisations that probably weren't doing much at all and many of them have used the act as a catalyst to be much more proactive so it really had created a compliance culture across the country."
However, Johnson says there's still one issue in particular which employers seem to be paying particular attention to – the personal risk their directors face and how those leaders can discharge their obligations.
"There has been such a strong focus around officers must do this or they could go to prison and actually what makes them able to discharge their duties is having the right management systems and processes in place," he explains.
"If you haven't got good underlying systems and processes it's actually very hard for a director to do that, to be able to get the right information and to ask the right questions," he continues.
"If you want your directors to be able to discharge their obligations then you need to get your system working so that you get that information flowing up and down the organisation."
The upcoming Employment Law for HR Managers Masterclass features an informative session on the Health and Safety at Work Act, offering expert legal advice on how the reforms have changed employers' obligations and how HR can ensure compliance.
More information on the masterclasses, available in Wellington and Christchurch, can be found online.